Main content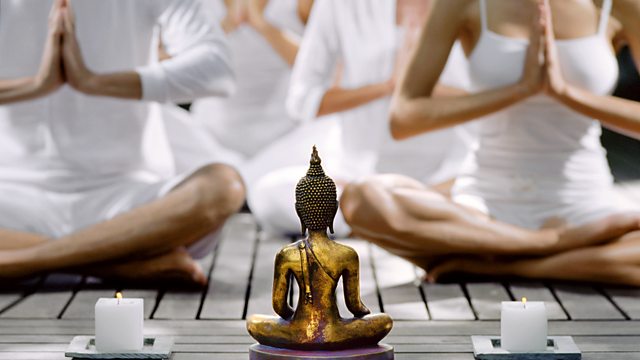 Summer Sesshin
Documentary following people who balance their stressful routines with the silence of the Buddhist retreat. Can those who take part carry the silence back into their daily lives?
The challenge of carrying silence into daily life
Andy is a typical London taxi driver, and his daily life involves navigating through the choked streets of the capital. But Andy is also a monk who will take us to a totally different world of a Buddhist retreat and what is known as a 'summer sesshin'
'Sesshin' is a Japanese word which means 'touching the heart - mind' and involves a period of intensive meditation in a Zen monastery. In this Between the Ears we hear from those who have to balance stressful lives with their Buddhist outlook. Along with Andy we meet a young Polish student who exchanges her work behind one of the noisiest city bars for the silence of the Buddhist retreat and a chip shop owner who attempts to escape the chaos of a Saturday night by attending a sesshin. Can they manage to carry the silence of the sesshin back into their daily lives?
As we discover their lives we hear the precise, beautiful sounds mark the timing of daily rituals such as wake-up, meditation, meal and work times.