Main content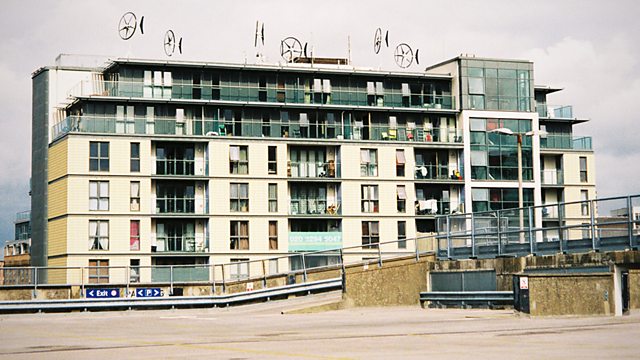 The Seven Car Parks of Croydon
Sue Perkins investigates why her former home town, south London's 'Mini-Manhattan', became the butt of so many jokes. From October 2010.
Sue Perkins revisits her former home-town of Croydon to ask just how South London's 'Mini-Manhattan' became the butt of so many jokes, mocked by comedians from the great Morecambe and Wise to Basil Brush.
With a skyline made up of 60's brutalist office blocks and re-clad 80's ones, Croydon's aesthetics are hard to love, but whether you're heading to town from Gatwick Airport, commuting from the South Coast, or a new immigrant registering at the Home Office's Lunar House, Croydon is your welcome to London.
With a powerful sense of nostalgia tinged with panic, Sue, who's joined by fellow comedian Steve Punt, lurks on the stairwells and top storeys of seven car parks in Croydon, trying to get a new perspective on local planning decisions, past and present. She hears historic tales of Elizabeth the First and punk svengali Malcolm McLaren, Bridget Riley - Queen of OpArt - and the emergence of the hottest current urban music Dubstep.
Vincent Lacovara, fan of Croydon, and its current urban planner believes these concrete viewing platforms can provide a fresh vantage point from which the history and super-future of Croydon can be laid out before Sue - so that she can see all the possibilities it had to offer her, and which she missed growing up. The great architectural commentator Nikolaus Pevsner said Croydon's skyline was 'thrilling from a distance' but maybe that's the problem - up close it takes a trained or loving eye to appreciate the uniqueness of Croydon - and after all we can't all come from the Cotswolds.
The time has come to reassess the concrete dreams of the 1960's - and Sue is the woman to do it.
Producers Sara Jane Hall and Gillian Darlington.