Main content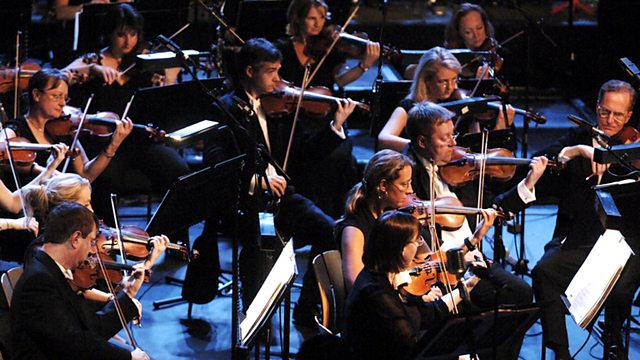 BBC Concert Orchestra - Electronic Instruments
Presented by Catherine Bott. Jarvis Cocker and the BBC Concert Orchestra explore the evolution of electronic instruments, with music by Will Gregory, and Jonny Greenwood.
Presented by Catherine Bott and introduced on stage by Jarvis Cocker.
In the first concert in a three-part series at London's Queen Elizabeth Hall, Electronica explores the evolution of electric instruments and sounds fused into the 'real' and the 'live'. The season kicks off with instrumental music by Goldfrapp's Will Gregory, Radiohead's Jonny Greenwood and others featuring theremins, Moogs and ondes Martenots - electronic instruments that were once symbols of music catching up with the Machine Age, yet still today appear somehow futuristic.
BBC Concert Orchestra
Charles Hazlewood conductor
Jarvis Cocker presenter
Will Gregory Moog Ensemble
Followed by highlights from the 2010 Innsbruck Early Music Festival.