Main content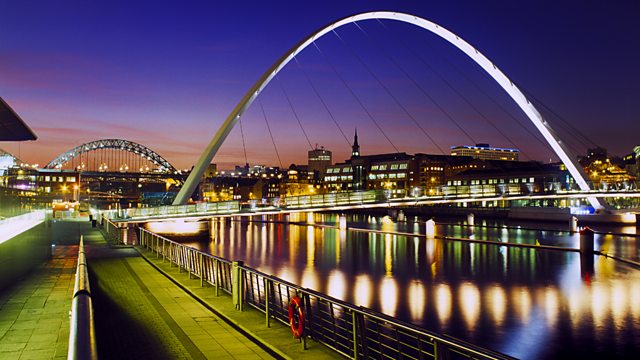 Ben Franklin and Shopping
In an audience discussion given at the Sage Gateshead as part of Radio 3's Free Thinking festival, TV presenter Kevin McCloud makes a public plea for the return of craftsmanship.
Kevin McCloud is the celebrated presenter of Channel 4's Grand Designs, an inspirational figure to home builders across the country and and according to Building Design newspaper, 'the most influential figure in British architecture" . But in fact Kevin studied history of art and worked as a theatre designer before he became a television star, and in addition to his TV celebrity status he is an honorary fellow of the Royal Institute of British Architects.
For this event at BBC Radio 3's Free Thinking festival of ideas, Kevin takes off his trademark hard hat, takes a moment out of his schedule of site visits and steps up to the lectern to deliver a lecture entitled Ben Franklin And Shopping. His message is that people need to rediscover the unfashionable value of craftsmanship, for McCloud believes it is the only way to match creativity and excellent design with the sustainable materials of the future.
Recorded in front of an audience at The Sage Gateshead.
Producer/Kirsty Pope.