Main content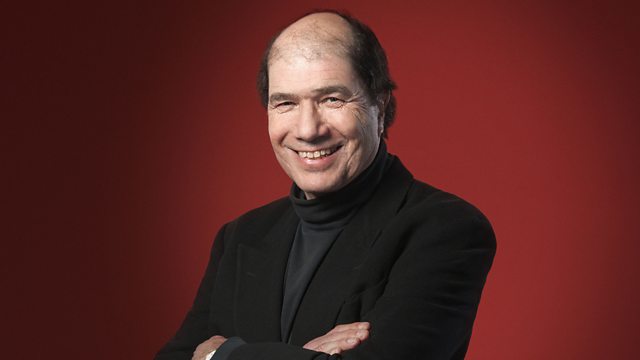 Zdenka Fantlova
Michael Berkeley's guest is Czech-born former actress Zdenka Fantlova, who talks about her wartime experiences and how her love of music has enriched her life.
Michael Berkeley's guest on Remembrance Sunday is the Czech-born former actress Zdenka Fantlova, a survivor of several infamous Nazi concentration camps including Terezin, Auschwitz and Bergen-Belsen, in which she lost all other members of her family. Now in her 80s, she talks movingly about her experiences in Terezin, where she was among a vibrant community of artists, writers, actors, musicians and composers, who were encouraged by Nazi propagandists to exercise their creativity in performances and artistic events. She recalls standing next to the great Czech conductor Karel Ancerl as they worked in the camp kitchens, and happily discussing music by Dvorak and Smetana. Later, after the community was deported to Auschwitz, where many of them died, she was behind Ancerl in the selection queue, and saw his wife and their baby son being sent to the 'left' - the gas chambers -, while she and Ancerl were among the luckier deportees who went to the right and had a chance to survive. She also tells how her knowledge of English (picked up from hit songs of the time like 'You Are My Lucky Star') literally saved her life when, on the point of death in Bergen-Belsen, she was able to persuade a British soldier to get her out of the barracks and to hospital in the nick of time. One of the most striking aspects of her character is her amazing will to survive, and she resolutely refuses to see herself as a victim.As she tells Michael, although her terrible experiences were man-made, rather than a natural disaster, she believes that they nevertheless enriched her life.
Her music choices include works by Czech composers Dvorak, Smetana and her fellow Terezin inmate Gideon Klein, as well as a Chopin study, a Mozart symphony and her father's favourite, Strauss's Radetzky March.