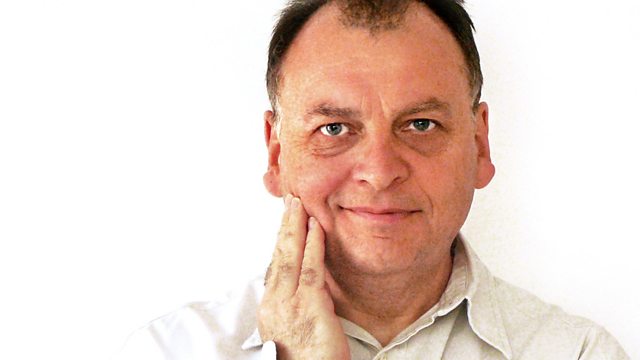 Cut & Splice 2010 - Transmission - 2/3
Robert Worby presents the second of three programmes from Cut & Splice, the electronic music festival co-produced by Hear And Now with Sound And Music.
This year's theme is "Transmission": the use of radio in avant garde music and sound-art.
Performances will include Blood Stereo and The Bohman Brothersplaying amplified objects, tapes, and radios;
a classic early John Cage piece, Radio Music, played by Apartment House;
and a solo performance by Danish sound-artist Jacob Kirkegaard.
(Recorded last week at Wilton's Music Hall, London).
Blood Stereo and The Bohman Brothers
Dylan Nyoukis, Karen Constance (Blood Stereo)
Jonathan and Adam Bohman (The Bohman Brothers)
(amplified objects, tapes, vocals, shortwave radios)
Report on Installation: 'Beating Tones and Flapping Wings' by John Wynne and Denise Hawrysio
John Cage: Radio Music
Simon Limbrick, Anton Lukoszevieze, Philip Thomas, Kerry Yong, Richard Whitelaw, Frank Gratkowski, Tim Steiner, Andrew Sparling (radios)
Programme Note:
John Cage didn't like radios. He owned a small pocket transistor that he used for listening to the news each morning. And that was the entirety of his wireless listening. His response to his dislike of radios was to write pieces for them. The first of these was Imaginary Landscape No.4 for 12 radios and 24 performers, composed in 1951, although he had included a radio in Credo in Us, in 1948, the first piece to use a radio as a musical instrument. Radio Music was composed in 1956. It is scored for one to eight performers. Cage gives 'time brackets' and numbers that refer to 'tunings' – an appropriate musical term – he doesn't mention frequency or wavelengths.
©2010 Robert Worby
Report on Installation: 'Analogue Kingdom' by Esther Johnson
Jacob Kirkegaard: Celestial Road
Jacob Kirkegaard (laptop)
Ma la Pert (excerpt)
Jennifer Walshe (voice, electonics)
Tony Conrad (violin, electronics)
Last on