Main content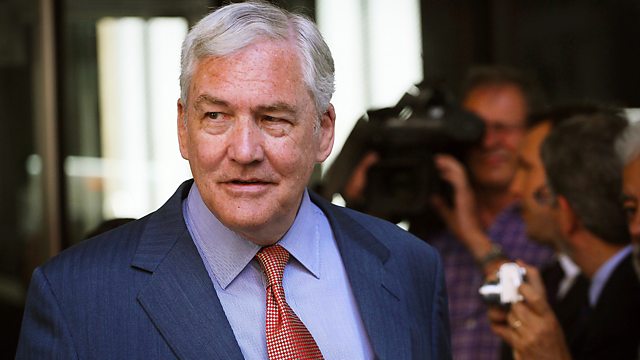 27/10/2010
The former owner of the Telegraph, Conrad Black, on the role of the proprietor, Rupert Murdoch and why he might return to newspapers; the Independent's "i" launch; ad industry up.
Conrad Black is on bail in the USA while he appeals against his convictions for fraud and obstruction of justice. If he succeeds, he may be free to return to the UK sooner than expected. Talking to Steve Hewlett by phone from America, Lord Black explains why he might return to newspapers and shares his thoughts on his former rival Rupert Murdoch and on the role of a newspaper proprietor. Former Guardian editor Peter Preston offers his prediction of what Conrad Black will do on his return.
The Independent has launched "i", a 20p quality newspaper which is said to be aimed at the time poor with "all you need to know in the time you have". Andrew Mullins is the Independent's managing director and one of the team that came up with the idea and, with advertising exec Alan Brydon of MPG Media, discusses the new papers prospects.
And, with the front page of the Times announcing "advertising soars" as one of the reasons to be hopeful, Steve's guests give their view on signs for optimism.