Main content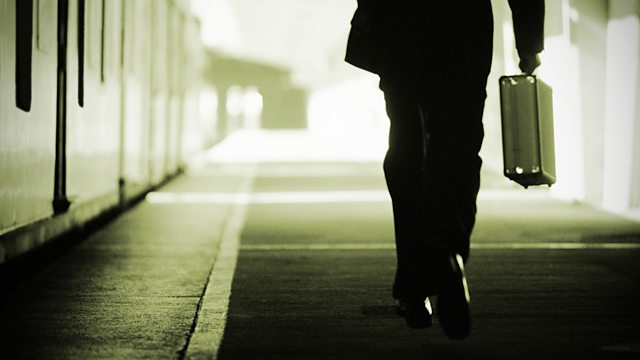 The Ghost Trains of Old England
4 Extra Debut. Ian Marchant travels to Britain's least-used stations, using semi-secret trains that do not appear on timetables. From October 2010.
Just one train a week runs between Stockport and Stalybridge. It never returns. "There is no service from Stalybridge to Stockport", says a platform sign, cryptically. The Stockport-Stalybridge service is what's known as a "parliamentary train" and exists only so that the rail company can avoid going through formal closure proceedings. Running the single weekly service costs only £50, but to close it down would cost far more. Of the intermediate stops on the line, Network Rail notes: "Data collection including observation has been unable to record any use of these stations".
In this programme, Ian Marchant travels these little used lines and forgotten stations. There is Teesside Airport station, the least-used stop in Britain, with just 44 passengers a year. It has only one train a week, is a 20 minutes walk from the airport (a journey which involves negotiating a locked gate), and the airport has a different name anyway.
Then there is the train that goes from Manchester to Brighton - except that since the Manchester to Brighton direct service has been abolished, a semi-secret replacement bus travels once a week from Ealing Broadway to Wandsworth Road, two stations that were never on the Manchester-Brighton route anyway.
Most bizarre is the case of Newhaven Marine, a station which is technically open, and is served by one train a day. But the station is behind a locked fence and passengers are forbidden to get on the train, which does not appear on any timetable. The company offers to provide a taxi service to any passenger "in possession of a valid ticket". But it is impossible to buy a ticket.
Who are the people who use these secret trains which are also buses and taxis? Mostly rail enthusiasts and hobbyists who collect rail tickets. But occasionally a real passenger stumbles across a service and uses it almost by accident. And what does it say about the British attitude to rules that we stick within the letter of the law while entirely subverting their intention?
Last on

Curious, unexpected and superbly quirky documentaries, introduced by Seren Jones.
Broadcasts