Main content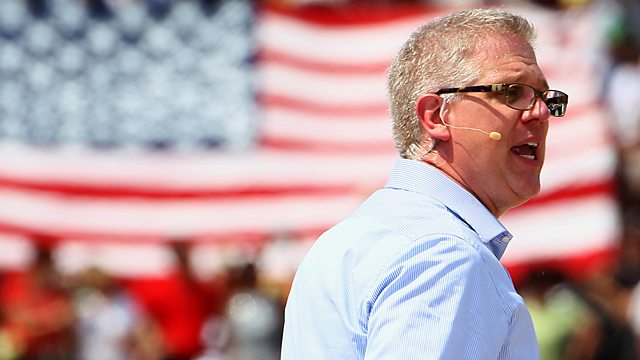 Glenn Beck
Ahead of the US mid-term elections, Mary Ann Sieghart profiles provocative talk show host and one of the spiritual leaders of the Tea Party movement, Glenn Beck.
Glenn Beck, the provocative tv and radio talk show host, represents the polarised politics of American media. Those who like him describe him as an 'inspiration' and those that don't call him 'toxic'. His TV show on Fox News averages a daily audience of two million viewers.
Beck doesn't shy away from controversy, recently describing progressivism as "the cancer in America eating our Constitution" and referring to President Obama as having "a deep-seated hatred for white people or the white culture". Along with Sarah Palin, he's often invoked as a spiritual leader by the Tea Party Movement
Mary Ann Sieghart looks at the man who grew up in small town America as a Catholic, became a disc jockey in his home town of Mount Vernon at the age of 13, converted to mormonism and now runs a multimedia empire.
.