Main content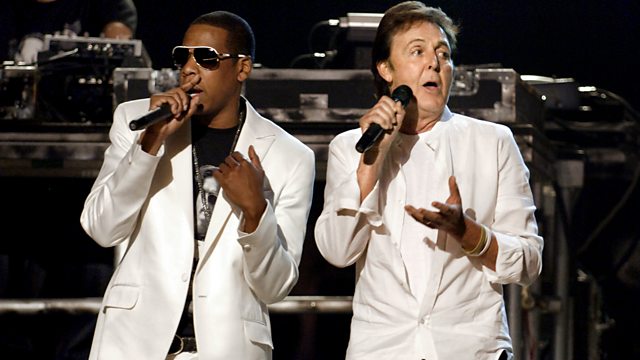 The Beatles & Black Music
Sir Paul McCartney talks about how The Beatles have influenced modern black music. Semtex presents and hears from Q-Tip, COMMON and Roots Manuva on how the band have inspired them.
The Beatles' legacy is mostly talked about when it comes to rock'n'roll but what influence has the band had on hip hop, soul, reggae and dubstep? BBC Radio 1Xtra investigates and Sir Paul McCartney gives a brand new and exclusive interview.
Semtex presents this hour long special and along with the former Beatle hears from some of the biggest names in British and American music including Q-tip, Q uestlove from The Roots, COMMON, Benga and Roots Manuva. Sir Paul reveals how he persuaded Jay-Z to perform with him at the Grammys and how he feels about the Beatles' music being covered and sampled by so many artists & producers. He also talks about how The Beatles were first inspired by black musicians such as Chuck Berry and Marvin Gaye back in the 1960s.
Contributors explain how they have been influenced by the group and how they grew up listening to their records and went on to feature them in their own work. Also, mixologist A-Skillz showcases an exclusive mini-mix of some of the best Beatles and Beatles inspired tracks.
The programme also looks at the controversial issue of sampling and copyright clearance, the most infamous example being Dangermouse's 2006 'Grey Album' which mashed up The Beatles' 'White Album' and Jay-Z's 'Black Album'. Sir Paul says that although his record company strongly disapproved, he thought ultimately it was a tribute. He is also pleased about how The Beatles' music has gone full circle and is being re-used & re-interpreted for a new audience of young fans.
A Unique production for BBC Radio 1Xtra.