Main content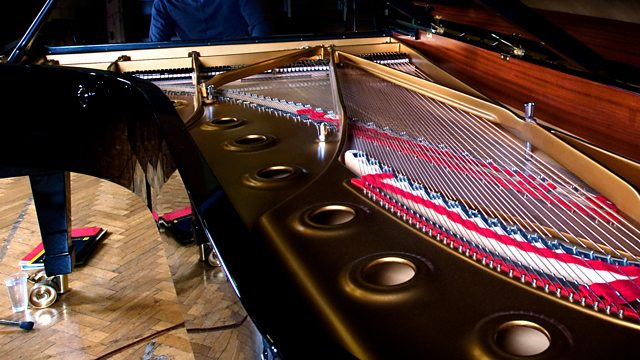 The Emerson Quartet
From the Wigmore Hall, London, Fiona Talkington presents the Emerson Quartet performing music by Dvorak. Dvorak: Terzetto in C, Op 74; String Quartet No 4 in C, Op 61.
The Emerson Quartet in an all-Dvorak programme live at Wigmore Hall.
The New York-based Emersons are among the world's finest quartets, and have won multiple Grammy awards for their recordings of chamber music.
Presented by Fiona Talkington.
Today's programme includes the Terzetto for two violins and viola, and the Quartet op 61, which was written to rather a tight deadline as Dvorak had become so engrossed in the opera he was writing that he had forgotten the imminent premiere performance of a promised new quartet!
Programme :
Dvorák : Terzetto in C Op. 74
String Quartet No. 4 in C Op. 61
Emerson Quartet :
Eugene Drucker (Violin); Philip Setzer (Violin);
Lawrence Dutton (Viola); David Finckel (Cello).