Main content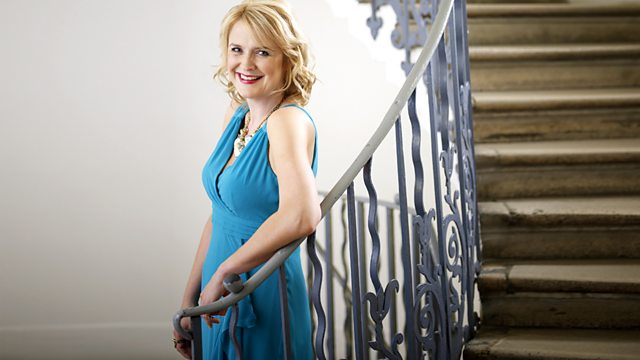 Monday - Sarah Walker
With Sarah Walker. Purcell: Overture (Amphityron). Chopin: Waltzes. Gurney: War Elegy. Dvorak: The Water Goblin. Parry: Crossing the Bar. Brahms: Sonata in E flat, Op 120.
Today's highlights include Prokofiev's Violin Concerto No.1, The Water Goblin by Dvorak and a striking work about World War I - War Elegy - by Ivor Gurney
10:00
Purcell
Amphityron Z.572 - Overture
The Academy of Ancient Music
Christopher Hogwood (conductor)
L'OISEAU LYRE 4258932
10.08
Chopin
Waltzes (various)
Yuki Matsuzawa (piano)
NOVALIS 150.7042
10.14
Gurney
War Elegy
BBC Symphony Orchestra
David Lloyd-Jones (conductor)
DUTTON CDLX7172
10.26
Dvorak
The Water Goblin Op.107
Bavarian Radio Symphony Orchestra
Rafael Kubelik (conductor)
DG 4350742
10.45
Parry
Crossing the Bar
St Pauls Choir
John Scott (conductor)
HYPERION CDA67398
10.49
Brahms
Sonata for Clarinet and Piano in E Flat Op.120 No.2
Martin Frost (clarinet)
Roland Pontinen (piano)
BIS SACD1353
11.10
Rachmaninov
Francesca da Rimini - Tableau 2 (excerpt)
Anna Netrebko (soprano)
Orchestra of the Mariinsky Theatre
Valery Gergiev (conductor)
DG 4776384
11.14
Prokofiev
Violin Concerto No.1
Gil Shaham (violin)
London Symphony Orchestra
Andre Previn (conductor)
DG 4477582
11:36
Mahler
Ruckert Lieder
The Building a Library recommendations from last Saturday's CD Review.