Main content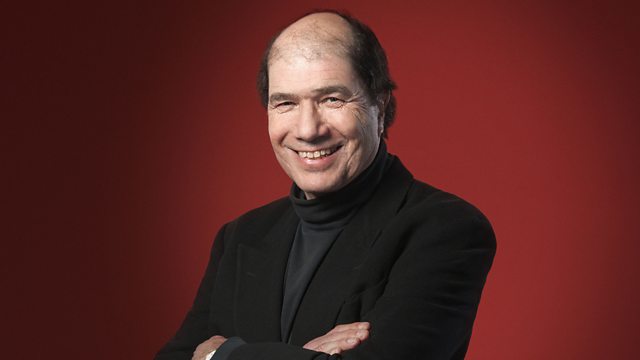 Arabella Weir
Michael Berkeley's guest is comedian, actress and writer Arabella Weir. Her choices include music by Mozart, Schubert, Verdi and Beethoven, plus Kathleen Ferrier and Alfred Deller.
Michael Berkeley's guest this week is the comedian, actress and writer Arabella Weir, who created the character of Insecure Woman in the hit TV series The Fast Show, and has recently used that character's catch phrase 'Does my bum look big in this?' as the title of an international best-seller, dealing with female insecurity about weight issues. She also starred with Richard E Grant in the 2003 comedy series Posh Nosh, and is often seen on the BBC2 comedy series Grumpy Old Women. She has written other best-selling books, and contributes to newspapers and journals such as The Independent and The Guardian.
Arabella thought about taking up singing as a career, and extracts from Mozart's Don Giovanni (in the Joseph Losey film version, which she loves) and Verdi's La Traviata frame her list of choices . Her ambassador father used to play the piano, and the Scherzo from Schubert's Piano Sonata in B flat, D960, recalls for her his impatient efforts, littered with expletives! Her Scottish heritage is reflected in two traditional songs, Kathleen Ferrier singing Blow the wind southerly, and The Skye Boat Song, while she chose Alfred Deller singing 'The Wraggle Taggle Gipsies' as the theme music for Posh Nosh, thinking that it would appeal to the kind of pretentious people she was satirising. Her remaining choices are the opening movement of Beethoven's 'Ghost' Piano Trio, one of the first pieces of pure classical music she came to love, and Claudio Arrau playing the first movement of Mozart's Piano Sonata in A minor, KV310. At the end of the programme, she gives an unexpected demonstration of her vocal powers, in competition with Montserrat Caballe!