Main content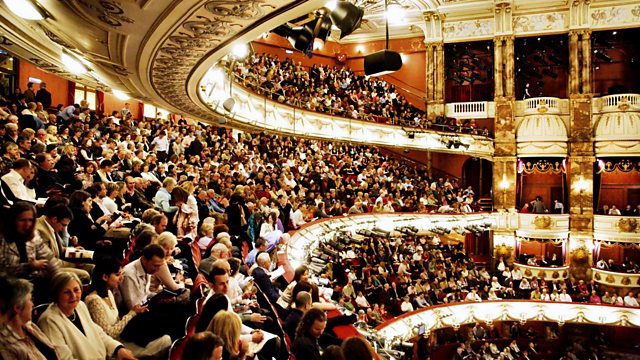 Gounod's Romeo et Juliette
Presented by Suzy Klein. In a performance from the Royal Opera House, Covent Garden, French specialist Daniel Oren conducts Gounod's version of Shakespeare's Romeo and Juliet.
Presented by Suzy Klein.
From the Royal Opera House, in London, French specialist Daniel Oren conducts Charles Gounod's version of the Shakespeare eternal lovers, Roméo et Juliette, as they fight against hatred and intolerance before paying the ultimate price... The lovers' passionate liaison unravels magnificently through the most romantic duets, but this opera by the composer of Faust, is much more than that as the many rich ensembles and characters make for a compelling musical spectacle, true to The Bard's best dramatic intentions. This revival production by Nicolas Joël, not seen in a decade, features a cast led by Piotr Beczala and Nino Machaidze in the title roles.
Cast:
Roméo ..... Piotr Beczala (tenor)
Juliette ..... Nino Machaidze (soprano)
Mercutio ..... Stéphane Degout (tenor)
Tybalt ..... Alfie Boe (tenor)
Stéphano ..... Ketevan Kemoklidze (mezzo soprano)
Duke of Verona ..... Simon Neal (bass)
Count Paris ..... ZhengZhong Zhou (baritone)
Frére Laurent ..... Vitalij Kowaljow (bass)
Count Capulet ..... Darren Jeffery (baritone)
Gertrude ..... Diana Montague (mezzo soprano)
Grégorio ..... James Cleverton (baritone)
Orchestra of the Royal Opera House
Royal Opera House Chorus
Daniel Oren, conductor.
Clips