Main content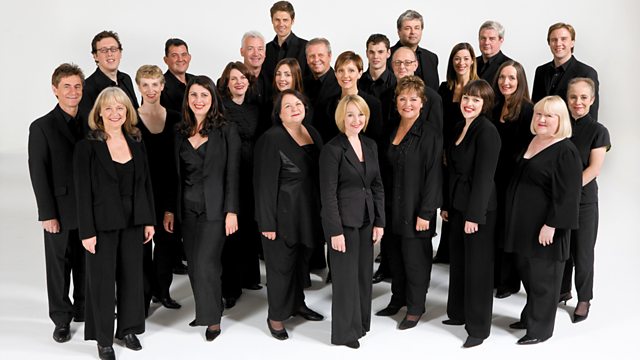 BBC Singers - Rachmaninov's Vespers
From St Paul's Church, Knightsbridge in London. Kaspars Putnins conducts the BBC Singers in a performance of Rachmaninov's Vespers.
Live from St Paul's Church, Knightsbridge, the BBC Singers perform Rachmaninov's All Night Vigil - 'Vespers' - conducted by Kaspars Putnins
For Rachmaninov, the All-Night Vigil of 1915, remained one of his very favourite works until the end of his life. Indeed he requested a part of it to be performed at his funeral. This performance, live from St Paul's Church, Knightsbridge is conducted by one of the Baltic States' most highly respected choral directors who promises to bring to this epic paen to Orthodox Russia his own experieces of working in the great choral traditions of the former Soviet States.
Approx 8.10pm Part 2 - String Quartets for the Twenty First Century
Each evening this week, a look at some of the most exciting string quartets of the younger generation. This evening the spotlight shines on two groups: the Royal String Quartet from Poland and the multi award winning Ebene Quartet from France.
The Royal String Quartet (founded in 1998) perform their compatriot, Henryk Gorecki's first essay in the quartet medium.and a twentieth American classic by Georges Crumb in the atmospheric setting of the great hall of Ujazdowski Castle, Warsaw.
Gorecki: String Quartet no 1, op 62 ('Already it is Dusk') (1988)
Georges Crumb: Black Angels - Thirteen Images from the Dark Land for Electric String Quartet (1970)
Royal String Quartet
Haydn: String Quartet in D Hob III/70
Ebene Quartet
(recorded live at the Mozart Hall of the Konzerthaus, Vienna).