Main content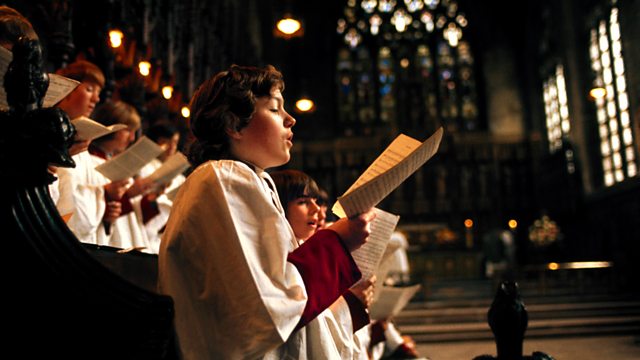 03/11/2010
From New College, Oxford.
From New College, Oxford.
Introit: Ah! See the fair chivalry come (H. K. Andrews)
Responses: Smith
Psalms: 15, 16 (Ashfield, Stainer, Woodward)
First Lesson: Proverbs 3 vv27-35
Hymn: How bright those glorious spirits shine (Sennen Cove)
Canticles: New College Service (Howells)
Second Lesson: Matthew 18 vv21-35
Anthem: I beheld, and lo, a great multitude (Blow)
Hymn: For all the saints (Sine nomine)
Organ Voluntary: Prelude in E minor BWV 548 (Bach)
Edward Higginbottom (Organist)
Steven Grahl (Assistant Organist)
Lawrence Thain (Organ Scholar).