Main content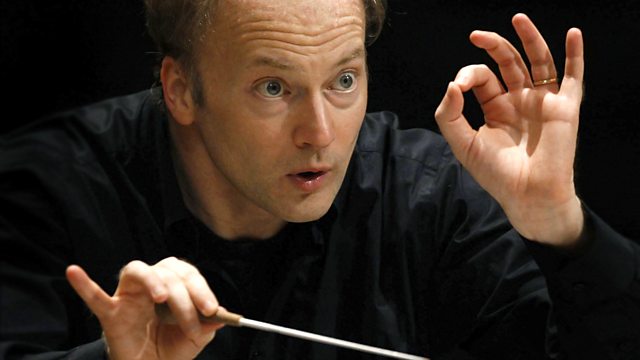 BBC Philharmonic - Shostakovich, Bartok, Rachmaninov
Gianandrea Noseda conducts the BBC Philharmonic in Shostakovich: King Lear (film suite). Bartok: Violin Concerto No 1 (soloist: James Ehnes). Rachmaninov: Symphony No 3.
Presented by Petroc Trelawny.
Exiled from Russia, Sergei Rachmaninoff was dazzled by the glitter and bustle of jazz-age America. But when he sat down to write his Third Symphony, what came out was a soaring lament for his lost homeland.
The young Bela Bartók, meanwhile, composed his First Violin Concerto as a love letter to a beautiful violinist - and when she broke his heart, he locked the manuscript in a drawer and threw away the key. Experience that first flood of passion, as the superb Canadian virtuoso James Ehnes brings Bartók's love story to life; and then let yourself be swept away by the Hollywood glamour and heartrending melodies of Rachmaninoff's very own symphony from the new world.
BBC Philharmonic Chief Conductor Gianandrea Noseda has this music in his blood, so prepare to be astonished as Shostakovich meets Shakespeare in an extraordinary Soviet film score, written the summer the Beatles broke up.
Shostakovich King Lear (film suite)
Bartok Violin Concerto No.1
Rachmaninov: Symphony No.3
James Ehnes (violin)
BBC Philharmonic
Gianandrea Noseda (conductor)
Followed by...
String Quartets for the Twenty First Century
Each evening this week, a look at some of the exciting string quartets of the younger generation. This evening the spotlight is on the Casals String Quartet, founded in 1997, recipients of numerous awards and now quartet in residence at one of the leading Catalan Conservatories of Music.
Eduardo Toldra: Vistes al mar
Schumann: String Quartet no 3 in A, op 41/3
Casals Quartet.