Main content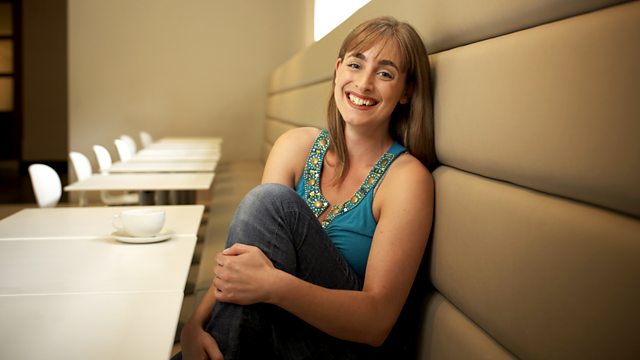 Monday - Sara Mohr-Pietsch
Presented by Sara Mohr-Pietsch. Including a Free Thought on the theme of happiness.
Sara Mohr-Pietsch with music to begin the day including this week - Breakfast's "Free Thoughts".
Each morning this week Breakfast will be presenting a two-minute "Free Thought" reflection on the theme of "happiness". It's all part of BBC Radio 3's Free Thinking festival of ideas which starts on Friday 5 November and is taking "the pursuit of happiness" as its central theme.
Radio 3 asked a group of leading novelists and poets to use fiction or memoir to explore their thoughts on the subject in under 120 seconds. You can hear them read the results every day from Monday till Sunday, after 8.30 a.m.
Amongst the writers:
Helen Dunmore, author of The Siege and former winner of the Orange Prize, meditates on a moment of childhood by the sea.
Frank Cottrell Boyce, screenwriter of Hilary and Jackie and winner of the Carnegie Children's Award, plays with the emotional responsibility of Happy of the Seven Dwarfs, cheerleader for his brothers' happiness.
David Mitchell, author of Cloud Atlas and The Thousand Autumns of Jacob de Zoet, explores the meaning of happiness through a character who is sure he hasn't yet found it.
Aminatta Forna, British-Sierra Leonean novelist, has set her story about happiness in a care home.
Daljit Nagra reflects on the happiness of his childhood breakfast experiments, colliding his Indian family tastes with his discovery of new breakfast pleasures.
Free Thinking, BBC Radio 3's unique festival of ideas, takes place at the Sage Gateshead from 5-7 November, with audience events led by Jacqueline Wilson, Fiona Shaw, Lord Blair, Kevin McCloud and many others. Almost everything will be broadcast on BBC Radio 3 over the subsequent weeks. Go to bbc.co.uk/radio3/freethinking for more details.