Main content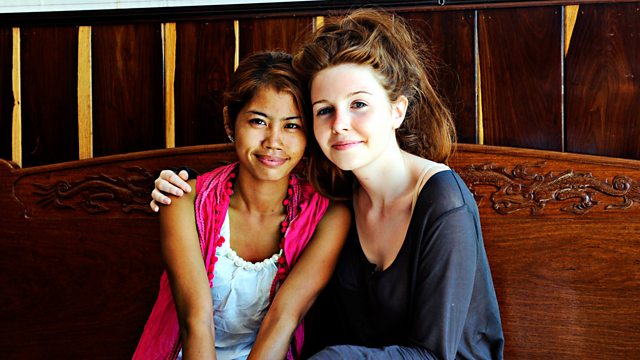 Sex Trafficking in Cambodia
Joining the police on raids to shut down brothels and helping girls lift themselves out of the mire, Stacey Dooley presents a documentary on underage sex trafficking in Cambodia.
Stacey Dooley explores the issue underage sex trafficking in Cambodia, investigating how thousands of young girls are being sold into sexual slavery often by those they trust the most, their family. She confronts the problem head on as she joins the police on raids to shut down brothels and learns the harsh realities for girls who are trafficked and abused in the sex industry
Cambodia is a country that is still rising from the ashes of a brutal civil war, where the Khmer Rouge committed mass genocide. Now it is becoming a must-see destination for budget backpackers and luxury travellers alike. But it has also become infamous for another reason - the horrific availability for underage girls available for sex, attracting sex tourists and paedophiles.
It is thought that around a third of the estimated 100,000 sex workers in Cambodia are under the age of 18. Stacey starts her journey in the capital Phnom Penh's red light district, where thousands of these girls are thought to be working. Here she sees how young girls are paraded in front of local Cambodian men in bars. She meets a young girl who describes how she was trafficked when she was just 12 years old - she thought her aunt was taking her to school but found herself sold into sexual slavery from which she has never escaped. Stacey then goes on a road trip with 18-year-old Alang to the backstreet brothels and gangland areas where sex is the only commodity that's recognised.
Stacey sees for herself how poverty is driving adults to sell their own children into a horrific underworld from which it is hard to recover. But with the help of a charity she also sees how it is possible for these girls to lift themselves out of the mire and start a new life.
More episodes
Next
You are at the last episode
Credits
| Role | Contributor |
| --- | --- |
| Presenter | Stacey Dooley |
| Executive Producer | Mark Rubens |
| Executive Producer | Tim Quicke |
| Producer | Fiona Lloyd-Davies |