Main content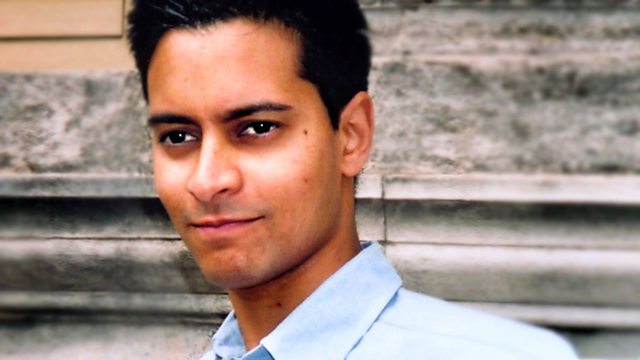 Amanda Foreman
Rana Mitter talks to historian Amanda Foreman about her new book A World on Fire, about the thousands of British citizens who took part in the American Civil War.
Rana Mitter talks to the historian Amanda Foreman about her new book "A World on Fire". Foreman's biography of the eighteenth century society hostess and proto-celebrity "Georgiana, Duchess of Devonshire" was a sensational success when it was published in 1999 and later became a film starring Keira Knightley. Her new book is an epic and richly textured work about the thousands of British citizens who took part in the American Civil War. Rana Mitter asks why so many Britons became active participants in an internal war in the United States and Foreman's desire to create a new style of writing history which she describes as being like a kind of "theatre-in-the-round".
In the run up to this year's Free Thinking Festival, with its main theme of the 'Pursuit of Happiness', Rana Mitter looks how and why we smile. Art historian Professor Martin Kemp and Professor Sophie Scott from the Institute of Cognitive Neuroscience join him to discuss the many varieties of smile in art and science.
Observer theatre critic Susannah Clapp reviews 'Men Should Weep', a revival of the classic 1948 play by Ena Lamont Stewart. Set in a Glasgow tenement in the 1930s Depression, Men Should Weep follows the fortunes of the struggling Morrison family. The play provides an insight into the tensions and survival strategies that can emerge from a combination of poverty and cramped living conditions and was recently voted one of the 100 greatest plays of the 20th Century.
The Glasgow Boys were a group of artists who flourished in Scotland's largest city in the last two decades of the 19th Century. The painters James Guthrie, John Lavery, Arthur Melville, George Henry and E.A. Hornel brought the innovations of French Naturalist and Impressionist artists to Scotland, and were, in turn, admired and emulated in Secessionist circles on the Continent. Rana discusses a new exhibition celebrating their work at the Royal Academy of Arts with the the critic Lynda Nead.
Producer: Natalie Steed.