Main content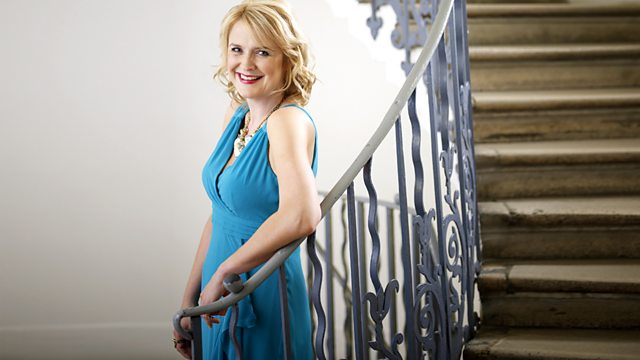 Wednesday - Sarah Walker
With Sarah Walker. Prokofiev: Lieutenant Kije, Op 60. Lully: Atys (excerpt). Mozart: Piano Concerto No 13. Beethoven: Sonata in A for piano and cello, Op 69. Haydn: Symphony No 86.
with Sarah Walker: this week Paris through the ages, Beethoven cello sonatas and recordings by the conductor Michael Tilson Thomas.
Our Wednesday Award-winner is Nikolaus Harnoncourt and his recording of Haydn's Symphony no. 86. Michael Tilson Thomas conducts Prokofiev's Lieutenant Kije Symphonic Suite and Pierre Fournier plays Beethoven's Sonata for piano and cello, Op.69 with the pianist Friedrich Gulda.
10.00
Prokofiev
Lieutenant Kije - Symphonic Suite, op.60
Los Angeles Philharmonic
Michael Tilson Thomas (conductor)
SONY SK 63275
10.21
Lully
Atys - Prelude to Act 3 scene 4
Gilles Ragon (Sleep)
Jean-Paul Fouchecourt (Morpheus)
Bernard Deletre (Phobetor)
Michel Laplenie (Phantasmus)
Les Arts Florissants
William Christie (conductor)
HARMONIA MUNDI HMC 901257.59
10.31
Mozart
Piano Concerto no.13 in C, K415
Jeno Jando (piano)
Concentus Hungaricus
Andras Ligeti (conductor)
NAXOS 8.550201
10.56
Beethoven
Sonata for piano and cello in A, op.69
Pierre Fournier (cello)
Friedrich Gulda (piano)
DG 437 352-2
11.23
Haydn
Symphony no.86 in D
Concentus Musicus Wien
Nikolaus Harnoncourt (conductor)
Deutsche Harmonia Mundi
DHM 0 3 82876 60602-2.