Main content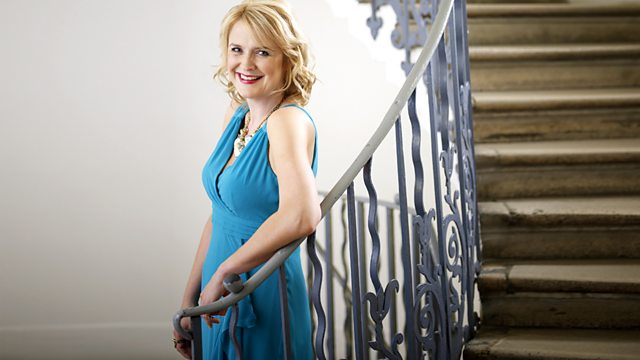 Tuesday - Sarah Walker
With Sarah Walker. Gershwin: Overture (Strike Up the Band). Bizet: Carmen Suite No 1. Gossec: Marche lugubre. Beethoven: Sonata in G minor, Op 5 No 2. Perotin: Isaias cecinit.
with Sarah Walker: this week Paris through the ages, Beethoven cello sonatas and recordings by the conductor Michael Tilson Thomas
Today's highlights include Bizet's Carmen Suite No.1, an extract from Gluck's opera Orpheus and Euridice, and a Group of 3 vocal pieces by early Parisian masters.
10.00
Gershwin
Overture to Strike Up the Band
Buffalo Philharmonic Orchestra
Michael Tilson Thomas (conductor)
SONY SMK 60028
10.08
Bizet
Carmen, Suite no.1
Montreal S O
Charles Dutoit (conductor)
DECCA
10.21
Gossec
Marche lugubre
Orchestre d'Harmonie des Gardiens de la Paix de Paris
Claude Pichaureau (conductor)
ERATO 2292-45006-2
10.29
Beethoven
Sonata for piano and cello in g minor, op.5 no.2
Pieter Wispelwey (cello)
Dejan Lazic (piano)
CHANNEL CLASSICS CCS SA 22605 CD 1
10.52
Perotin (fl.c.1200)
Isaias cecinit
The Hilliard Ensemble
Paul Hillier (director)
ECM 837 751-2
10.55
Philippe de Vitry
O canenda vulgo per compita /
Rex quem metrorum / Rex regum
Sequentia
Benjamin Bagby & Barbara Thornton (direction)
DEUTSCHE HARMONIA MUNDI RD77095
10.57
Claudin de Sermisy
Joyssance vous donneray
Ensemble Doulce Memoire
ASTREE E 8545
11.01
Berlioz
Dies irae and Tuba mirum from Grande Messe des Morts, op.5
London Symphony Orchestra and Chorus
Colin Davis (conductor)
PHILIPS 416 283-2
11.16
Couperin
Les Fastes de la grande et ancienne Mxnxstrxndxsx
Olivier Baumont (harpsichord)
ERATO 4509-96364-2
11.26
Gluck
Orphee et Euridice (1774 Paris version) - Act 3, scene 1
Jean-Paul Fouchecourt (Orphee)
Catherine Dubosc (Euridice)
Opera Lafayette Orchestra and Chorus
Ryan Brown (conductor)
NAXOS 8.660185-86
11.43
Borodin
Polovtsian Dances
Royal Philharmonic Orchestra
Beecham Choir
Thomas Beecham (conductor)
EMI 566998-2.