Main content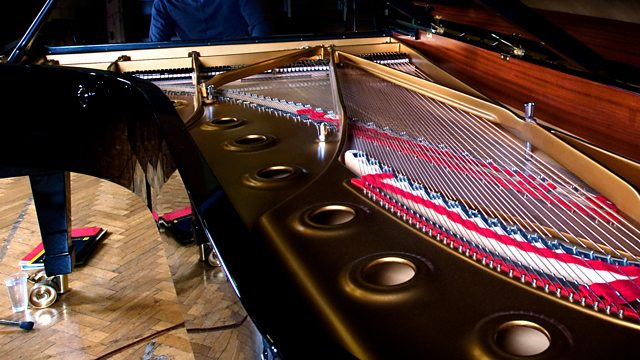 Markus Werba, Gary Matthewman
Presented by Fiona Talkington. In a recital from the Wigmore Hall, London, Austrian baritone Markus Werba and pianist Gary Matthewman perform lieder by Schubert and Brahms.
Today's Lunchtime Concert features the young Austrian baritone Markus Werba, who has already made a big name for himself on opera stages around the world. His programme today is from the more intimate world of lieder, with music from two of the great 19th century song writers, Schubert and Brahms.
Presented by Fiona Talkington.
SCHUBERT
Fischerweise, D881
Des Sängers Habe, D832
Der Einsame, D800
Prometheus, D674
Alinde, D904
Über Wildemann, D884
Im Abendrot, D799
Normans Gesang, D846
Gruppe aus dem Tartarus, D583
BRAHMS
Vor dem Fenster, Op.14'1
Ein Sonett, Op.14'4
Der Gang zum Liebchen, Op.48'1
Murrays Ermordung, Op.14'3
Alte Liebe, Op.72'1
O kühler Wald, Op.72'3
Unüberwindlich, Op.72'5
Markus Werba (baritone)
Gary Matthewman (piano).