Main content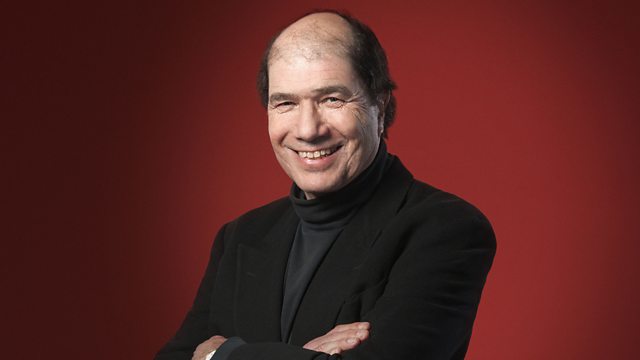 Ian McDiarmid
Michael Berkeley's guest is actor Ian McDiarmid. His choices include two works by Britten, plus Schubert, MacMillan, Shostakovich and Bernstein. Plus poems by Wordsworth and Burns.
Michael Berkeley's guest this week is the Scottish actor Ian McDiarmid, who has won many awards for his stage performances from a variety of Shakespeare plays to Brian Friel's Faith Healer in London and on Broadway. He recently starred at the Donmar Warehouse in the title role of John Gabriel Borkman and as the Elector in Heinrich von Kleist's drama The Prince of Homburg. From 1990 to 2001, he and Jonathan Kent served jointly as artistic directors of the Almeida Theatre in London, working with actors such as Kevin Spacey and Ralph Fiennes. Since 1968 he has appeared in 47 films, most notably in the epic Star Wars trilogies, in which he played the villain Palpatine. On TV his many roles have included the Stuart statesman Edward Hyde in the BBC series Charles II: The Power and the Passion, and Denis Thatcher, opposite Lindsey Duncan as the Prime Minister, in the 2009 drama Margaret.
Ian McDiarmid confesses that at heart he'd like to be an opera singer, and he particularly coverts the roles that Britten wrote for Peter Pears. His musical choices begin with two Britten works - the second movement (Waltz) of the Piano Concerto, and the poignant aria 'Look. Through the port comes the moonshine astray' from the opera Billy Budd, sung by Billy the night before his execution. They continue with Janet Baker singing Schubert's 'Gretchen am Spinnrade', and an excerpt from the Scottish composer James MacMillan's dramatic setting of the St John Passion. Drama and passion combine in the searing end of Act One of Shostakovich's opera 'Lady Macbeth of Mtsensk'; followed by poems by Wordsworth and Burns read by Robert Donat and Tom Fleming; a setting of Burns' Ae fond kiss sung by Kenneth McKellar, and finally the rousing finale of Bernstein's On the Town.
11 things we learned from Harry Enfield's Private Passions
Archive Unlocked: Two Decades of Private Passions