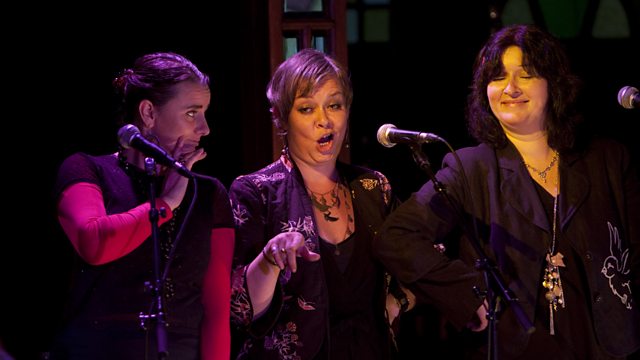 20/10/2010
Former UB40 front man, Ali Campbell has just released his latest album. Great British Songs is a compilation of covers of some of the classic tracks from British artists. Except on this album Campbell adds his own very distinctive sound to them. Songs like Paint it Black, Carrie Anne and A Hard Day's Night in reggae sound. Ali tells Bruce how he hated listening to his fathers' music and headed into the suburbs of Birmingham and discovered reggae as an escape from the constant Scottish folk music he heard, and hated at home.
They've been described as having some of the "silkiest, sultriest, sauciest harmonies ever likely to caress your ears" The Bevvy Sisters bring their unique mix of Gospel, Americana, folk and Jazz into The Music Café studio where they'll be singing live.
Inspired by a redundant RAF radar base in the North East of Scotland, Doonies Hill Antiphon, is the latest composition by Gabriel Jackson. The Music Café has an exclusive preview ahead of its World Premiere performance by The Red Note Ensemble as part of Sound Festival in the North East.
Last on