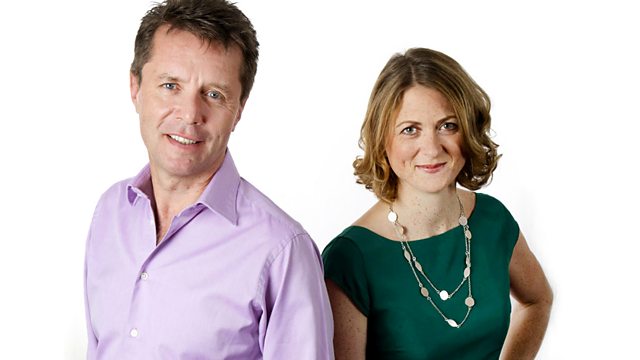 18/10/2010
The government says international terrorism and attacks on vital computer networks are among the key dangers for Britain. Home Secretary Theresa May explains the new "National Security Strategy".
A drug addict from Leicester has become the first British man to be paid by a controversial American charity to have a vasectomy. Harry Shapiro from the charity DrugScope and Project Prevention's Destiny Harris have give opposing views on the project.
There was disappointment for Liverpool at the weekend in the Merseyside derby. Former Liverpool and Everton striker David Johnson offers his perspective.
Attempts to build a multicultural society in Germany have "utterly failed", according to the German Chancellor, Angela Merkel. Jürgen Krönig from the German paper Die Zeit tells us whether there is a new wave of anti-immigrant feeling in the country.
Chile's Foreign Minister Alfredo Moreno looks ahead to President Piñera meeting the Queen.
And hospital bosses in Stirlingshire, who say they've managed to save more than £500,000 by installing robots, have now added a robotic pharmacy.
Last on