Main content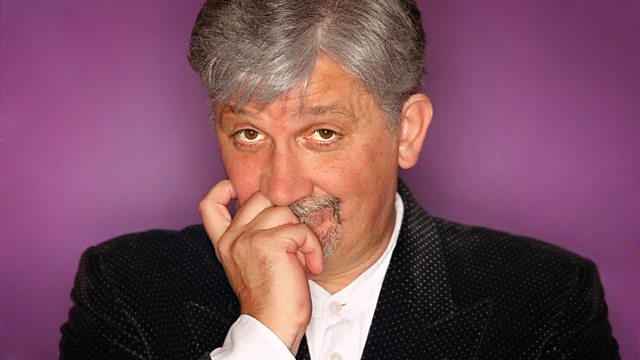 17/10/2010
Russell opens with one of Duke Ellington's seminal compositions, before featuring recordings by Mae West, Blossom Dearie and the late Norman Wisdom [duetting with Joyce Grenfell].
Russell tells the story behind one of Duke Ellington's seminal compositions, Mood Indigo, recorded 80 years ago today (we hear Ella Fitzgerald's version from 1957) after which the focus turns to curious Ellingtonian vocals, the strangest surely being Mae West, whose My Old Flame follows.
This leads seamlessly to Blossom Dearie and Peel Me A Grape. Next, surely the oldest possible centenary connected to The Great American Songbook: that of Julia Ward Howe, born 1819, who wrote the words to Battle Hymn Of The Republic, which Andy Williams sings.
The recent death of Sir Norman Wisdom, coupled with our quest for the nation's favourite duet, gives us Wisdom's memorable meeting with Joyce Grenfell (Narcissus) and this is followed by a discussion of TV ads use of old songs: Boulevard of Broken Dreams (Tony Bennett/The Apprentice) is cited as is the US case of Astrud Gilberto vs the Frito Lay company. We hear the song in question: The Girl From Ipanema. The Sondheim send-up of same The Boy From ... comes next, via Millicent Martin, and then Russell remembers trombonist-bandleader Buddy Morrow (On The Old Potato Farm) and Morrow's co-writer Herb Hendler (The Kid's A Dreamer, sung by Joe Mooney).
Flagging up a concert celebrating vocal groups, Russell reminds us of Paul Whiteman's Rhythm Boys and we close with a neglected masterpiece by Mercer & Arlen, sung by Audrey Morris: I Wonder What Became Of Me.