Main content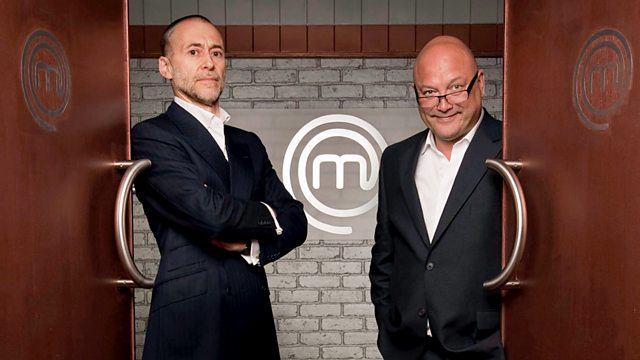 Cookery challenge hosted by Michel Roux Jr and Gregg Wallace. Eight more chefs compete in nail-biting elimination rounds, with the best making it through to the quarter-final.
Legendary double Michelin-starred chef Michel Roux Jr and Masterchef dining expert Gregg Wallace are on the hunt for a young chef who has what it takes to go to the top of the culinary world.
Eight more chefs must deal with the pressure of a nail-biting elimination round. In front of the watching Monica and Gregg, they have to earn the right to cook for the legendary Michel. In the first part, the four chefs must demonstrate they have the necessary skills and palate by preparing and cooking two different pastas and making a sauce. In the second, they must correctly prepare salsify for cooking and then make the perfect hollandaise sauce. At the end of it, one chef from each task will be going home.
The three remaining chefs from each must then face one more gruelling elimination challenge. Michel cooks a classic recipe of saumon a' l'oseille before asking the chefs to recreate the dish in just 60 minutes. In the second part of the challenge, Michel cooks boules de Berlin.
The two best chefs from each part make it through to the quarter-final and a step closer to winning the title of Professional Masterchef.