Main content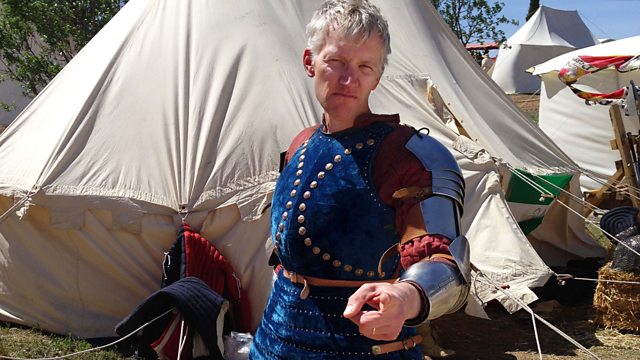 12/10/2010
How opium helped fund the Empire, why Catholics left Dorset after the Napoleonic Wars and the Sheffield teenager who have Houdini his greatest trick.
It caused two wars and untold misery to those that became addicted to it but it also helped underpin the finances of Britain's activities in India. That's the surprising view of Dr Jim Mills of the University of Strathclyde who joined Vanessa and Dr David Vessey from the University of Sheffield to talk about the 1895 Royal Commission on the Opium Trade.
It was Making History listener Anthony Wilson who encouraged Making History to explore this topic as his grandfather was the radical Liberal politician Henry Wilson who published his own minority report after the Commission failed to stamp out what he, and many others, felt was a morally unacceptable trade. But, was opium as badly misused as those like Wilson thought and what did India think of the trade?
A listener's family research takes us to Dorset just after the Napoleonic Wars where it appears that a large number of Catholics fled overseas from the area around Lulworth which was, and still is, home to one of our long-established Catholic families - the Welds. But, why did they leave, were they persecuted or was there another reason for this mass flight?
Could it be true that a Sheffield teenager gave Harry Houdini his most famous trick and why have so few people heard of Randini?
You can send us questions or an outline of your own research.
Email: making.history@bbc.co.uk
Write to Making History. BBC Radio 4. PO Box 3096. Brighton BN1 1PL
Join the conversation on our Facebook page or find out more from the Radio 4 website at www.bbc.co.uk/radio4/makinghistory
Presenter: Vanessa Collingridge
Producer: Nick Patrick
A Pier Production for BBC Radio 4.
Last on

Broadcast