Main content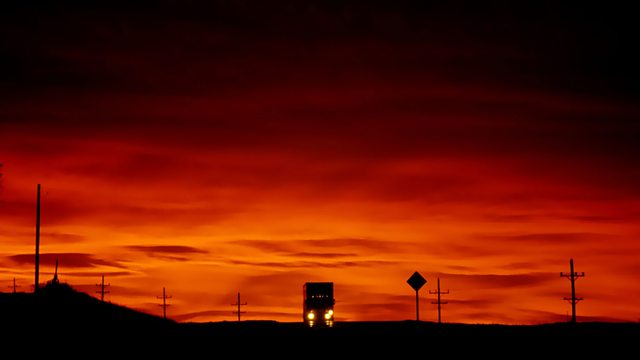 22/10/2010
Susan Sharpe presents a tribute to Charles Mackerras, with music by Elgar and Delius and Holst's Planets Suite performed in his last BBC Proms concert from 2009.
A tribute to Sir Charles MacKerras - his last BBC Proms concert from 2009 - Music by Elgar and Delius and Holst's Planets Suite. Presented by Susan Sharpe
1:01 AM
Elgar, Edward [1857-1934]
Overture 'Cockaigne' (In London Town)
BBC Philharmonic, Sir Charles Mackerras (conductor)
1:17 AM
Delius, Frederick [1862-1934]
A Song of the high hills
Rebecca Evans (soprano), Toby Spence (tenor), BBC Singers, BBC Philharmonic, Sir Charles Mackerras (conductor)
1:44 AM
Holst, Gustav [1874-1934]
The Planets Suite (Op.32)
BBC Philharmonic, BBC Singers (women's voices) Sir Charles Mackerras (conductor)
2:35 AM
Britten, Benjamin [1913-1976]
Lachrymae (Reflections on a song of Dowland) for viola and piano (Op.48)
Antoine Tamestit (viola), Markus Hadulla (piano)
2:48 AM
Janacek, Leos [1854-1928]
Pohadka for cello and piano
Jonathan Slaatto (cello), Martin Qvist Hansen (piano)
3:01 AM
Vivaldi, Antonio (1678-1741)
Concerto for violin, strings and continuo in C (Op.8 No.12) (RV.178)
Europa Galante, Fabio Biondi (violin/director)
3:10 AM
Coulthard, Jean (1908-2000)
Four Irish Songs orch. Michael Conway Baker
Linda Maguire (mezzo-soprano), CBC Vancouver Orchestra, Mario Bernardi (conductor)
3:20 AM
Shostakovich, Dmitry (1906-1975)
Quartet for Strings No.7 in F sharp minor (Op.108)
Atrium Quartet (Russia)
3:33 AM
Rodrigo, Joaquín (1901-1999)
Three Spanish Compositions
Goran Listes (guitar)
3:47 AM
Beethoven, Ludwig van (1770-1827)
Piano Sonata No.8 in C minor (Op.13), 'Pathétique'
Mi-Joo Lee (female) (piano)
4:06 AM
Glazunov, Alexander Konstantinovich (1865-1936)
Concerto for saxophone and orchestra in E flat major (Op.109)
Virgo Veldi (saxophone), Tallinn Chamber Orchestra, Tarmo Leinatamm (conductor)
4:20 AM
Dvorak, Antonin (1841-1904)
Piano Quintet No 2 in A, Op 81
Janine Jansen and Anders Nilsson (violins), Julian Rachlin (viola), Torleif Thedén (cello), Itamar Golan (piano)
5:01 AM
Svendsen, Johan (1840-1911)
Romance for violin and orchestra in G major (Op.26)
Julia Fischer (violin), Bergen Philharmonic Orchestra, Christopher Warren-Green (conductor)
5:09 AM
Ockeghem, Johannes (c.1410-1497)
Intemerata Dei mater
The Hilliard Ensemble: David James (alto), Rogers Covey-Crump & John Potter (tenors), David Beaven (bass), Paul Hillier (bass/director)
5:18 AM
Bach, Johann Christian (1735-1782)
Quintet for flute, oboe, violin, viola & basso continuo (Op.11 No.2) in G major
Les Adieux
5:27 AM
Satie, Erik (1866-1925)
Parade
Pianoduo Kolacny
5:40 AM
Horneman, Christian Frederik Emil (1840-1906)
Aladdin: overture
Danish National Radio Symphony Orchestra, Michael Schønwandt (conductor)
5:52 AM
Jongen, Joseph (1873-1953)
Elégie nocturnale (Très modéré) (Op.95, No.1)
Grumiaux Trio
6:03 AM
Mozart, Wolfgang Amadeus (1756-1791)
Exsultate, jubilate - motet for Soprano & Orchestra (K.165)
Ragnhild Heiland Sørensen (soprano), Norwegian Radio Orchestra, Takuo Yuasa (conductor)
6:19 AM
Ravel, Maurice (1875-1937)
Daphnis & Chloé - Suite No.2
Symphony Orchestra of Bulgarian National Radio, Vassil Kazandjiev (conductor)
6:36 AM
Schobert, Johann (c.1735-1767)
Keyboard Concerto in G major
Eckart Sellheim (fortepiano), Collegium Aureum, Franzjosef Meier (conductor).