Main content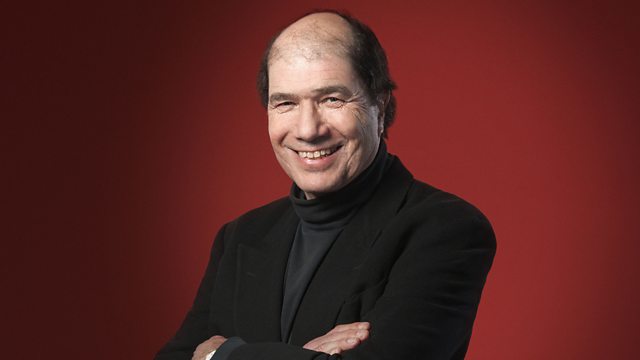 Marina Lewycka
Michael Berkeley is joined by novelist Marina Lewycka, whose choices include Baroque classics by Bach and Handel, plus Sibelius, Mozart and Berlioz.
Marina Lewycka, a post-war baby born to Ukrainian parents in a German refugee camp, has lived in England since she was one. Her parents settled in a village near Pontefract, and she has lived in south Yorkshire for much of her life. She read English and Philosophy at Keele University, enrolled for a PhD at Kings College, London, and then spent many years as an unpublished writer, before finally achieving huge success, at the age of 58, with the novel 'A Short History of Tractors in Ukrainian'. Her two subsequent novels, 'Two Caravans' and 'We Are All Made of Glue', also deal with aspects of immigrant life, treated with wry humour and great poignancy.
Her musical passions, as revealed to Michael Berkeley, begin with two classics of the Baroque repertoire, Bach's First Brandenburg Concerto, and the aria 'I know that my Redeemer liveth', from Handel's Messiah. The Sibelius Violin Concerto was as great favourite of her father, who died recently; while Marina herself has attempted to play her next choice, Mozart's Piano Sonata in F, K332. She loves music that tells a story, and has chosen the March to the Scaffold from Berlioz's 'Symphonie fantastique', for its narrative energy. She says that all writers aspire to the ability to draw joy out of sadness, which Mozart does to consummate effect in the Countess's aria 'Dove sono' from 'The Marriage of Figaro'. Marina's own origins are referenced in the traditional Ukrainian folksong 'The Black Raven', while her deep love of nature is reflected.