Main content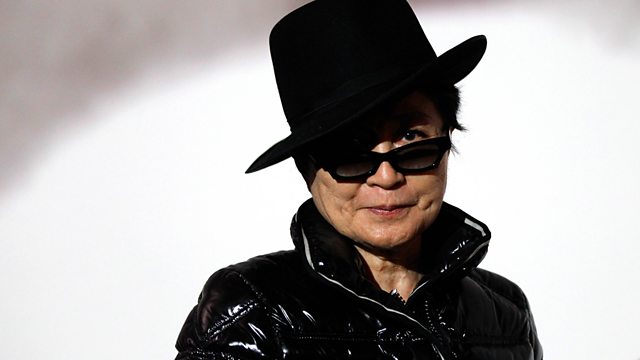 Yoko: In Her Own Words
Yoko Ono talks to Nina Myskow on what would have been John Lennon's 70th birthday, discussing how she will be honouring his memory and assessing her own place in the world.
It's hard to imagine, but October 9 would have been the 70th birthday of one of Britain's most iconic musicians of all time, John Lennon. Even more incredibly, we are also only a few weeks short of the 30th anniversary of his murder.
To celebrate the birthday, journalist and broadcaster Nina Myskow meets Yoko Ono, whom she has interviewed on several previous occasions, for an extended conversation about life with, and without, John. This unique hour-long programme provides a rare insight into one of the most misunderstood women in the world.
In a remarkably frank and warm chat, Yoko talks about how she will be honouring John's birth and death days, and what she thinks he would have been doing at the age of 70. She talks about bringing up their son Sean on her own, and her pride in his work as a musician.
The programme also includes Yoko's honest assessment of her own place in the world and how she feels she is viewed by the public at large. She reveals the Lennon song that is the hardest one for her to listen to, the one of which she thinks he was most proud, and gives an honest and surprising view of her relationship with Paul McCartney, both in the past and present. Ono also reveals to Myskow the identity of the person who, unbeknown to all, played a large part in helping her and John to reunite after their famous "lost weekend" separation of the mid-1970s.
Music includes Lennon classics as well as home demos and acoustic recordings newly-released by EMI for the birthday anniversary, plus tribute songs by McCartney and Elton John (Sean's godfather) and an alternative live version of 'Imagine,' taped when it was a new song.
Last on
Broadcast