Main content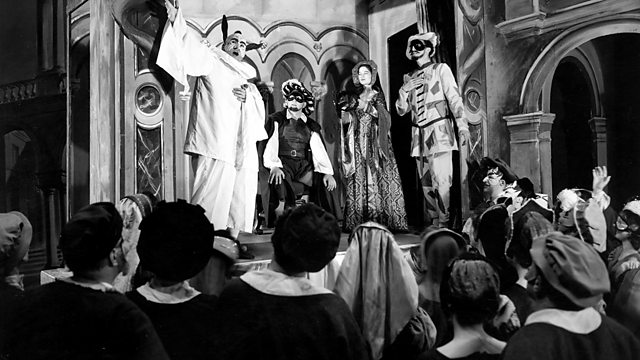 The Carl Rosa Opera
Keel Watson tells the story of the rise, heyday and ultimate decline of the company which brought grand opera to the provinces of Britain for over a hundred years. From Oct 2010.
When the German born Karl Rose launched his opera company in 1873 at the Princess' Theatre London, he had no intention of becoming a musical institution running for over a hundred years. A concert violinist, his original motivation was to provide a platform for his wife, the wonderfully named singer Euphrosyne Parepa, but on her premature death he decided to continue his operatic ambitions. Changing his name to Carl Rosa he set about bringing opera to British audiences in English. And rather than rely on a London season he wanted to take his company, full orchestra, chorus, sceneary and soloists on the road.
Keel Watson tells the story of Rosa's success, including the British Premier of Puccini's La Boheme and Madame Butterfly, the former in Manchester. He finds out about the years after Rosa's death and between the wars when the company had its own train at Liverpool Street station and sometimes had three groups on the road at the same time. The tradition, established by Rosa himself, of commissioning new work by British composers, of using local singers and of providing full scale productions complete with elaborate scenery and effects was also maintained, and with Dame Eva Turner, they produced a genuine operatic superstar.
But after the second world war keeping the company going proved increasingly difficult.
Keel hears from the singer Joseph Ward who actually toured with them in the 1950's until the final performance in Nottingham in 1956. He also talks to Kenneth Rear, one of the many people introduced to opera by the Rosa's annual visits, in his case to the Lyceum Theatre Shefffield, and to Peter Malloy who runs the much smaller scale Carl Rosa company of today.
Keel address the challenges that Rosa faced and many opera enthusiasts still face today, of bringing opera to audiences outside the major Metropolitan centres in a form which doesn't undermine its natural scale and spectacle.
Producer: Tom Alban.