Main content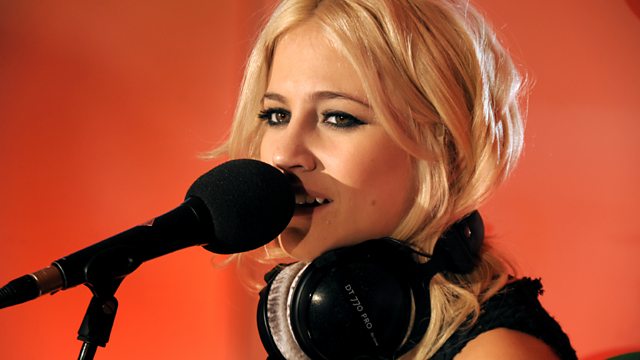 13/10/2010
The essential audio companion for the early evening, as Simon introduces a live and filmed Great British Songbook Library performance from Pixie Lott.
Simon presides over a 2-hour blend of music and stimulating conversation, including a live and filmed session from Pixie Lott, a Confession and a troublesome Homework Sucks question.
Pixie, who made her live Radio 2 debut only last spring, has since topped the UK single charts and enjoyed a Top Ten album. She is the latest artist to join Radio 2's Great British Songbook Library, performing one of her own songs and a classic cover.
Bobbie Pryor sorts out the evening's travel issues, and Rebecca Pike has your Money on her mind. Meanwhile, not content with his sports updates, Matt Williams gets into a frenzy as he introduces the Midweek Middle-Aged Moshing Moment. Plus, as it's Wednesday, there's a folky Showstopper to herald the arrival of Mike Harding after 7.