Main content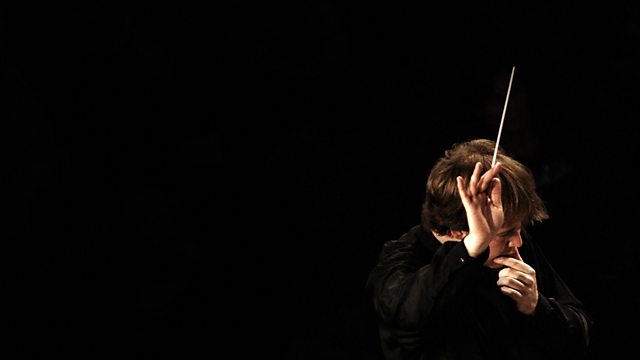 London Philharmonic - Lindberg, Mendelssohn, Walton
The London Philharmonic under Osmo Vanska in Magnus Lindberg: Al largo (UK premiere). Mendelssohn: Violin Concerto (soloist - Agatha Szymczewska). Walton: Symphony No 1.
Presented by Jonathan Swain
The London Philharmonic Orchestra pairs up with the inspiring conductor Osmo Vanska, for Walton's emotive First Symphony. It is a massively structured epic of broad Romantic sweep and struggle; containing both a grandeur and high-voltage electricity alongside the infectious syncopations of jazz. The young Polish violinist Agatha Szymczewska makes her UK concerto debut in Mendelssohn's heart-string-tugging Concerto, and the concert opens with a UK premiere from Magnus Lindberg, co-commissioned by the New York Philharmonic, where he is composer in residence. According to the composer, this is the fastest music he's ever written, full of joyous fanfares, but it also contains a deep undertone of a slow momentum.
Magnus Lindberg: Al largo (UK premiere)
Mendelssohn: Violin Concerto
Walton: Symphony No. 1
Agata Szymczewska (violin)
London Philharmonic Orchestra
conductor Osmo Vanska
Followed by a focus on amateur music-making, with a performance from Making Music's 'Adopt-a-Composer' scheme, which pairs up composers and amateur music organisations across the country, and additionally, recordings from some of the UK's best amateur choruses and chamber choirs.