Main content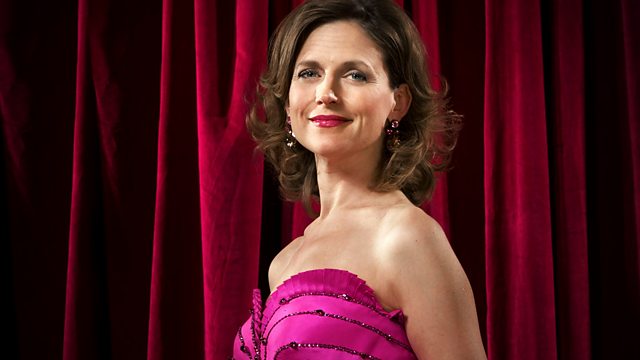 Berlioz: The Trojans (Part 2)
Katie Derham presents Acts 3, 4 and 5 of Berlioz's epic opera The Trojans, performed by the Netherlands Opera. Plus the York Philharmonic in Mozart's Symphony No 31 in D.
Part 2 of Berlioz's epic opera "The Trojans" in a performance from The Netherlands Opera. Today,Acts 3, 4 and 5 which form "The Trojans in Carthage".
Presented by Katie Derham.
BERLIOZ : Les Troyens
Part 2 : The Trojans in Carthage
Cast as yesterday ie
Enée ..... Bryan Hymel, tenor
Chorèbe ..... Jean-François Lapointe, baritone
Panthée ..... Nicolas Testé, bass
Narbal ..... Alastair Miles, bass
Iopas ..... Greg Warren, tenor
Ascagne ..... Valérie Gabail
Cassandre ..... Eva-Maria Westbroek, soprano
Didon ..... Yvonne Naef, mezzo-soprano
Anna ..... Charlotte Hellekant, contralto
Hélénus, Hylas ..... Sébastien Droy, tenor
Priam ..... Christian Tréguier, bass
Un chef grec, 1ère sentinelle ..... Alexander Vassiliev, bass
Un soldat, 2ème sentinelle ..... Peter Arink, bass
L'ombre d'Hector, le Dieu ..... Philippe Fourcade, bass
Sinon ..... Christopher Gillett, tenor
Polyxène ..... Michaëla Karadjian
Hécube ..... Danielle Bouthillon, mezzo-soprano
Hector, Iarbas ..... Brian Green, baritone
De Nederlandes Opera Chorus
Netherlands Philharmonic Orchestra
John Nelson (conductor)
c. 1625
Mozart : Symphony No. 31 in D, K. 297 ('Paris')
New York Philharmonic
Antonio Pappano (conductor).
More episodes
Next
You are at the last episode