Main content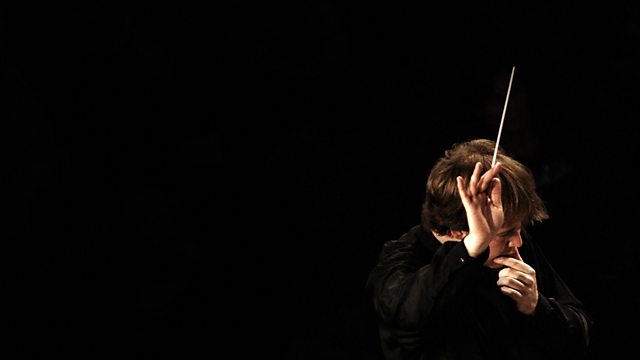 BBC NOW - Mathias, Schumann, Mahler
The BBC National Orchestra of Wales and conductor laureate Tadaaki Otaka perform Mathias's Dance overture, Schumann's Piano concerto (with Llyr Williams) and Mahler's Symphony No 1.
Presented by Petroc Trelawny
The BBC National Orchestra of Wales and its esteemed Conductor Laureate, Tadaaki Otaka, perform a diverse programme at the Swansea Festival.
William Mathias's overture demonstrates his rhythmic, highly-engaging style, and marks the end of celebrations of the 75th anniversary year for this important Welsh composer. The acclaimed pianist Llyr Williams performs Schumann's Piano Concerto, and the concert is completed with Mahler's highly innovative first Symphony, introducing external elements like peasant dance music, 'Frere Jacques', and references to his own songs, culminating in a rousing, triumphant finale.
Mathias: Dance Overture
Schumann: Piano Concerto in A minor
Mahler: Symphony No. 1 in D
Llyr Williams (piano)
BBC National Orchestra of Wales
conductor Tadaaki Otaka
Followed by a focus on amateur music-making, with a performance from Making Music's 'Adopt-a-Composer' scheme, which pairs up composers and amateur music organisations across the country, and additionally, recordings from some of the UK's best amateur choruses and chamber choirs.