Main content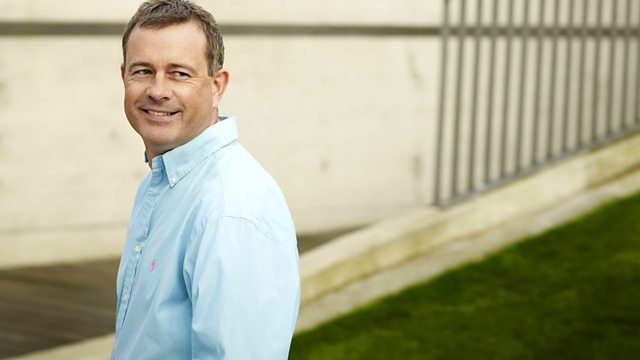 Thursday - James Jolly
With James Jolly. Poulenc: Trois Mouvements perpetuals. Vaughan Williams: The Dim Little Island. Strauss: Violin Sonata in E flat, Op 18. Handel: Susser Blumen Ambraflocken, HWV204.
James Jolly presents a programme which includes Haydn's Symphony No.101 "Clock" in a superb performance by Eugen Jochum and the London Philharmonic Orchestra. Our artist for the week, Frederica von Stade, sings a couple of songs from Cole Porter's Anything Goes, and we begin with Poulenc's delightful Trois Mouvements perpetuals.
10.00
Poulenc
Trois Mouvements perpetuals
Solistes de l'Orchestre de la Garde Republicaine
Francois Boulanger (conductor)
EMI 566 831 2 (5 CDs)
10.08
Vaughan Williams
The Dim Little Island
Martin Hindmarsh (tenor)
BBC Philharmonic Orchestra
Rumon Gamba (conductor)
CHANDOS CHAN10244
10.16
Strauss
Violin Sonata in E flat major Op.18
Vadim Repin (violin)
Boris Berezovsky (piano)
ERATO 8573-85769-2
10.44
Handel
Susser Blumen Ambraflocken HWV204
Dorothea Roschmann (soprano)
Akademie fur Alte Musik Berlin
HARMONIA MUNDI HMC 901689
10.53
Haydn
Symphony No.101 in D 'Clock'
London Philharmonic Orchestra
Eugen Jochum (conductor)
DG 437 201-2 (4 CDs)
11.21
Brahms
Vier Gesange Op.17 for Female Choir, two Horns and Harp
RIAS Chamber Choir
Stefan Jezierski and Manfred Klier (horns)
Marie-Pierre Langlamet (harp)
Marcus Creed (director)
HARMONIA MUNDI HMC 901592
11.48
Cole Porter
Anything Goes - What a Joy to be Young; The Gypsy in Me
Hope: Frederica von Stade (mezzo soprano)
London Symphony Orchestra
John McGlinn (conductor)
EMI CDC 749848 2.