Main content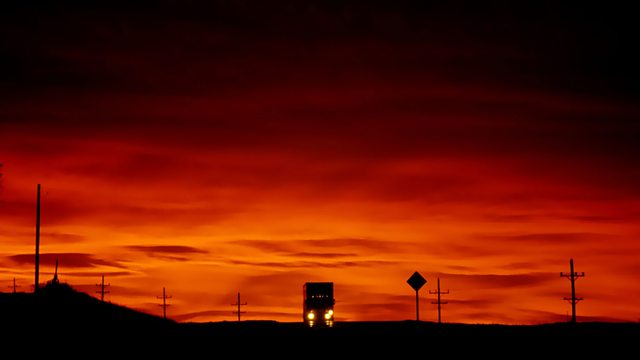 14/10/2010
Presented by John Shea. Utrecht Early Music Festival continues with Parts 2 and 3 of Handel's Saul.
Utrecht Early Music Festival continues with part 2 of Handel's Saul, presented by John Shea
1:01 AM
Handel, George Frideric (1685-1759)
Saul - oratorio in 3 acts, Parts 2 & 3
Mattijs van der Woerd (baritone, Saul) Joanne Lunn (soprano, Merab) Ruby Hughes (soprano, Michal) Iestyn Davies (countertenor, David) Thomas Walker (tenor, Jonathan) Guido Groenland (tenor, Abner) Donald Bentvelsen (bass, Doeg) Michiel ten Houte de Lange (tenor, Witch of Endor) Pierre-Guy Le Gall White (bass, Samuel) Jon Etxabe-Arzuaga (tenor, Amalekite) Bart Oenema (baritone, Abiathar) Cappella Amsterdam, Akademie für Alte Musik Berlin, Daniel Reuss (director)
2:20 AM
Schumann, Robert (1810-1856)
Symphony No.2 in C major (Op.61)
Budapest Symphony Orchestra, Tamás Vásáry (conductor)
3:01 AM
Weber, Carl Maria von (1786-1826)
Quintet for clarinet and strings in B flat major (Op.34)
James Campbell (clarinet), Orford String Quartet
3:26 AM
Tchaikovsky, Pyotr Il'yich (1840-1893)
Serenade in C major for strings (Op.48)
The Radio Bratislava Symphony Orchestra, Ludovít Rajter (conductor)
4:00 AM
Bach, Johann Christoph Friedrich (1732-1795)
Trio in C major, for flute, violin & continuo
Musica Petropolitana
4:12 AM
Beethoven, Ludwig van (1770-1827), transcribed by Ferruccio Busoni (1866-1924)
Die Ruinen von Athen (Op.113)
Ferruccio Busoni (1866-1924) (piano)
4:24 AM
Duruflé, Maurice (1902-1986)
Quatre motets sur des thèmes grégoriens (Op.10)
Talinn Music High School Chamber Choir, Evi Eespere (director)
4:33 AM
Moniuszko, Stanislaw (1819-1872)
Overture to Flis 'The Raftsman' (1858)
Polish Radio Symphony Orchestra, Jerzy Salwarowski (conductor)
4:42 AM
Schumann, Robert (1810-1856)
Adagio and Allegro (Op.70)
Arto Noras (cello), Konstantin Bogino (piano)
4:51 AM
Stravinsky, Igor (1882-1971)
8 Instrumental miniatures for 15 instruments (arr. from 'Les cinq doigts' for piano)
Canadian Chamber Ensemble, Raffi Armenian (conductor)
5:01 AM
Dukas, Paul (1865-1935)
Villanelle for horn and orchestra
Esa Tukia (horn), Finnish Radio Symphony Orchestra, Michel Adelson (conductor)
5:08 AM
Buxtehude, Dietrich (1637-1707)
Ihr lieben Christen, freut euch nun, BuxWV 51
Marieke Steenhoek (soprano) Miriam Meyer (soprano) Bogna Bartosz (contralto) Marco van de Klundert (tenor) Klaus Mertens (bass) Amsterdam Baroque Orchestra and Chorus, Ton Koopman (conductor)
5:19 AM
Delius, Frederick (1862-1934)
On Hearing the First Cuckoo in Spring
Symphony Nova Scotia, Georg Tintner (conductor)
5:28 AM
Grieg, Edvard (1843-1907)
3 Pieces from Slåtter (Op.72)
Havard Gimse (piano)
5:37 AM
Heinichen, Johann David (1683-1729)
Concerto for flute, bassoon, cello, double bass and harpsichord
Vladislav Brunner (flute), Jozef Martinkovic (bassoon), Juraj Alexander (cello), Juraj Schoffer (double bass), Milos Starosta (harpsichord)
5:46 AM
Ponchielli, Amilcare (1834-1886)
Capriccio for oboe and piano (Op.80)
Wan-Soo Mok (male) (oboe), Hyun-Soo Chi (female) (piano)
5:57 AM
Poulenc, Francis (1899-1963)
Concert champêtre for harpsichord and orchestra
Jory Vinikour (harpsichord), Radio France Philharmonic Orchestra, Marc Minkowski (conductor)
6:23 AM
Dopper, Cornelis (1870-1939)
Symphony No.7 'Zuiderzee' (1917)
The Netherlands Radio Symphony Orchestra, Kees Bakels (conductor).