Main content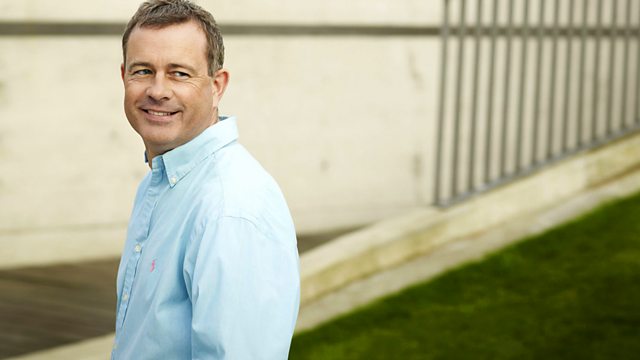 Wednesday - James Jolly
With James Jolly Sullivan, reconstr Mackerras: Cello Concerto in D. Poulenc: Sonata for oboe and piano. Vivaldi: Concerto No 4 in F, RV286. Schumann: Requiem fur Mignon.
Today, James continues to explore works by lesser known works by great composers including with Arthur Sullivan's Cello Concerto in D and Schumann's Requiem fur Mignon. We've also got an award winning performance from Andrew Manze and the English Concert with Vivaldi's Concerto No. 4 in F major RV 286.
10.00
Sullivan
Cello Concerto in D (reconstructed Mackerras)
Julian Lloyd Webber (cello)
London Symphony Orchestra
Charles Mackerras (conductor)
EMI 2134282 (2 CDs)
10.19
Poulenc
Sonata for Oboe and Piano
Olivier Doise (oboe)
Alexander Tharaud (piano)
NAXOS 8.553611
10.34
Vivaldi
Concerto No. 4 in F major RV 286
The English Concert
Andrew Manze (director)
HARMONIA MUNDI HMU907332
10.49
Schumann
Requiem fur Mignon
The Monteverdi Choir
Orchestre Revolutionnaire et Romantique
John Eliot Gardiner (conductor)
ARCHIV 457 660-2 (2 CDs)
11.02
Mozart
Piano Concerto No.11 in F major K.413
Susan Tomes (piano)
The Gaudier Ensemble
HYPERION CDA 67358
11.25
Mozart
Cosi fan tutte - Act II, Scene 10 'E'amore un ladroncello'
Dorabella: Frederica von Stade (soprano)
Strasbourg Philharmonic Orchestra
Alain Lombard (conductor)
ERATO 2292-45683-2
11.29
Verdi
String Quartet in E minor
Alberni Quartet
CRD CRD3366
11.53
Puccini
Messa di Gloria - Sanctus and Benedictus; Agnus Dei
Roberto Alagna (tenor)
Thomas Hampson (baritone)
London Symphony Chorus and Orchestra
Antonio Pappano (conductor)
EMI 557 159 2.