Main content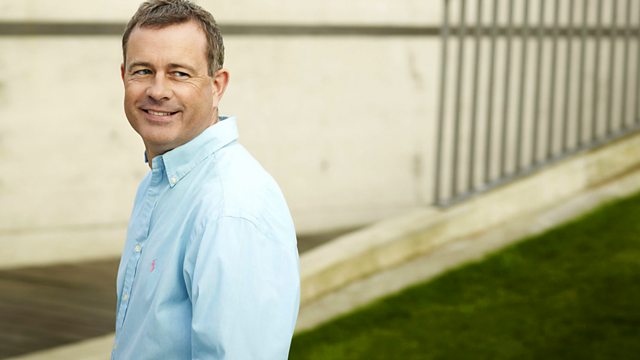 Tuesday - James Jolly
With James Jolly. Rameau: Overture (Castor et Pollux). Poulenc: Sonata for clarinet and bassoon. Canteloube: Chants d'Auvergne (various). Tchaikovsky: Piano Sonata No 2.
Our lesser known works today include Bruch's Second Violin Concerto, somewhat overshadowed by his phenomenally popular First Violin Concerto, and a fine piano sonata by Tchaikovsky - No.2 in C sharp minor. Plus, this week's artist, Frederica von Stade, sings a selection of Songs from the Auvergne by Canteloube.
10.00
Rameau
Castor et Pollux - Overture
Les Talens Lyriques
Christophe Rousset (conductor)
L'OISEAU LYRE 455 293-2
10.06
Poulenc
Sonata for Clarinet and Bassoon
Nash Ensemble
HYPERION CDA67255/6
10.15
Canteloube
Chants d'Auvergne (various)
Frederica von Stade (mezzo soprano)
Royal Philharmonic Orchestra
Antonio de Almeida (conductor)
CBS CD 37299 & CBS MK 37837
10.24
Tchaikovsky
Piano Sonata No.2 in C sharp minor Op.80
Leslie Howard (piano)
HYPERION CDA66939
10.52
Mozart
Symphony No.20 in D K.133
Danish Radio Sinfonietta
Adam Fischer (conductor)
DACAPO 6.220542
11.18
Schoenberg
Brettl-Lieder: Arie aus dem Speigel von Arcadien
Jessye Norman (soprano)
James Levine (piano)
PHILIPS 426 261-2
11.30
Bruch
Violin Concerto No.2 Op.41
Lydia Mordkovitch (violin)
London Symphony Orchestra
Richard Hickox (conductor)
CHANDOS CHAN9738.