Main content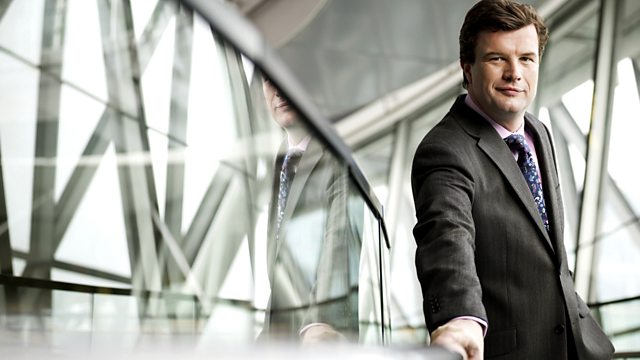 Bournemouth SO - Beethoven, Ravel, Shostakovich
Concert with Kirill Karabits leading the Bournemouth Symphony Orchestra. Beethoven: Symphony No 1. Ravel: Piano Concerto in G (soloist - Frank Braley). Shostakovich: Symphony No 10.
Presented by Petroc Trelawny.
A new season begins for the Bournemouth Symphony Orchestra, in its second year with Kirill Karabits as Principal Conductor, and new beginnings as they embark on a cycle of Beethoven Symphonies, opening with Symphony no.1, in which Beethoven, writing at the start of the 19th century, indicates his intentions to take the symphony in new directions. Ravel's two piano concertos are the exceptional works of a mature composer, and the Concerto in G was a showcase for both his remarkable virtuosity and his compositional talents and is strongly influenced by the novel jazz craze that was then sweeping the world.
Shostakovich's Tenth Symphony is one of his finest, conceived on a grand scale. First performed shortly after the death of Stalin, it contains some powerful and defiant testimonies to life under his rule - at once triumphant and ironic.
Beethoven: Symphony no.1
Ravel: Piano concerto in G
Shostakovich: Symphony no.10
Frank Braley (piano)
Bournemouth Symphony Orchestra
conductor Kirill Karabits
Followed by a focus on amateur music-making, with a performance from Making Music's 'Adopt-a-Composer' scheme, which pairs up composers and amateur music organisations across the country, and additionally, recordings from some of the UK's best amateur choruses and chamber choirs.