Main content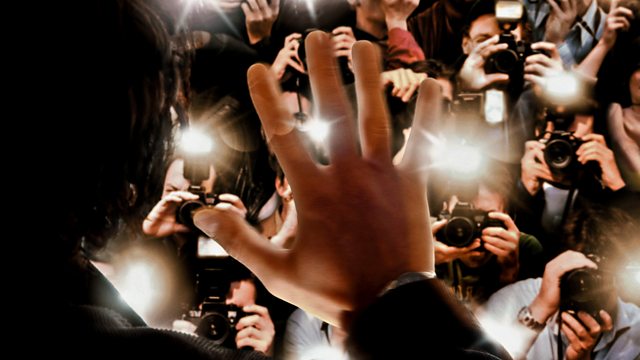 Fame
Texts and music about fame and celebrity, with readings by Imogen Stubbs and Michael Maloney. Includes Rita Dove, Pasternak and John Clare, plus Handel, Tavener and Sondheim.
Poetry and music on the theme of fame and celebrity, read by Imogen Stubbs and Michael Maloney.
This week's programme looks at the value - or cost - of fame. Can recognition itself bring happiness? What happens when the soft caress of the camera is replaced by the harsh gaze of the paparazzi? Why do so many yearn for their 'fifteen minutes of fame'? And how differently do we view those who have earned their celebrity status through great achievements in life rather than in the film studio?
Writing by Rita Dove, Boris Pasternak, John Clare, Geoffrey Hill, Charles Simic and Emily Dickinson is accompanied by the music of Handel, John Tavener, Stephen Sondheim and Michael Jackson.
Music Played
Timings (where shown) are from the start of the programme in hours and minutes
Emily Dickinson

Fame is a Fickle Food, read by Imogen Stubbs

John Clare

Idle Fame, read by Michael Maloney

Geoffrey Hill

On Crowds and Power, read by Imogen Stubbs

Thom Gunn

Painkillers, read by Michael Maloney

Boris Pasternak

It is not seemly to be famous, read by Imogen Stubbs

Rita Dove

Hattie McDaniel Arrives at the Coconut Grove

Charles Simic

Cameo Appearance, read by Michael Maloney

Edwin Morgan

The Death of Marilyn Monroe, read by Imogen Stubbs

ee cummings

Fame Speaks, read by Michael Maloney

John Keats

On Fame, read by Michael Maloney

Paul Groves

Greta Garbo, read by Michael Maloney

Richard Wilbur

Icons, read by Imogen Stubbs