Main content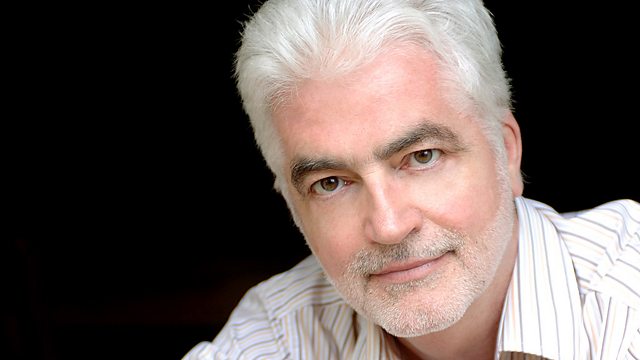 Billy Kay tells the story of the Evangelical Protestant tradition in the Highlands. The gospel came late to Lewis, but today it is seen as a last bastion of Calvinist Scotland.
When the Gospel Came
In 2010 we mark the 450th anniversary of the Reformation, an event which left an indelible legacy in Scottish society. In When the Gospel Came Billy Kay tells the story of the Evangelical tradition in the Highlands, giving particular emphasis to the Isle of Lewis which is often regarded as a last bastion of austere Calvinism. When you realise however that the first great awakening in Lewis took place over two hundred years after the Reformation in the religious revivals of the 1820's you begin to realise that the gospel is perhaps late in leaving Lewis, because it was very late in arriving there.
Among those Billy speaks to are the journalist John MacLeod, the author of a book on the religious history of Lewis and Harris, Banner in the West - John stresses the distinctive new identity that was forged through Evangelicalism. Donald MacLeod, former Principle of the Free Church of Scotland College in Edinburgh, talks about the public disparagement that plagues "Wee Frees" - usually by people who have no idea what the Free Church stands for. We hear from Mrs Mor MacLeod who was born in 1914 and describes what it was like as a child in a strict Presbyterian Sabbath observing community - her memories are nothing but positive, she still feels her generation were in no way restricted by adherence to their faith. We speak to ministers from the Free Presbyterian Church on the island, David Campbell, John Tallach and Allan MacColl and hear how their communities continue traditions that once were widespread in Scotland, but which hang on in the Western Isles. The infallibility of the bible is one example, the singing of only the metrical psalms as opposed to hymns is another.....we hear the surging power of the Gaelic psalms, and understand their emotive potency. We hear about the role of the Gaelic language in the rise of Highland evangelicalism, and the various churches' focus on sustaining the language.
Professor Allan Macinnes of Strathclyde University however belongs to a softer Episcopalian strand in Highland society, and does not hold back in his criticism of a Free Church funeral he attended which gave no comfort to a grieving family. "If this is religion", he says, "I want nothing to do with it" He contrasts the Evangelicals way of dealing with death, with what he regards as the warmth and comfort of his own Episcopal tradition.
For a majority of Scots, knowledge of other churches can be scant and based on stereotypes. This series reveals the deep historic roots of all the major denominations in Scotland and explores their relevance to the future of the country.
An Odyssey Production for Radio Scotland.