Main content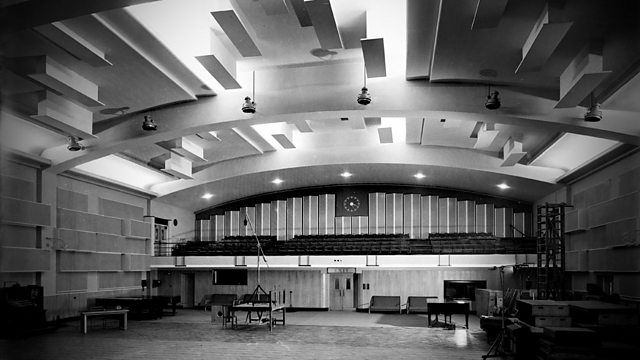 Episode 2
Cerys Matthews takes a historical tour through one of the music industry's most well-loved buildings.
Cerys Matthews takes a historical tour of sound through the BBC's Maida Vale Studios, one of the music industry's best-loved buildings.
Maida Vale has been a launch pad to stardom for young aspiring musicians and actors.
Lead a musician along the main corridor of Maida Vale studios for the first time and you can almost feel the excitement and trepidation bubbling up inside them; the recognition of the great sounds that have been created inside the studios weighing heavily on their shoulders. Arguably more artists have walked through Maida Vale's Art Deco front door than even the legendary Abbey Road.
Cerys meets the history makers past and present. As well as encountering soon-to-be-famous performers, she bumps into regular visitors of the studio Johnny Marr, Rick Wakeman and Jools Holland. She introduces the talented people who help make the dreams come true - the sound engineers. These unsung heroes, not only mix the session, but have been known on occasion to give the odd band member a quick singing lesson or an emergency guide to tuning guitars.
As Cerys wanders around this well loved but ramshackle building, she immerses herself in a typical day at Maida Vale. In Studio 1, home of the BBC Symphony Orchestra, she meets the people who've played a key role in the orchestra's history before finding out what really happened in the legendary Radiophonic Workshop.
Just along the corridor is Studio 4, most famous for its rock sessions. Here Cerys reminisces about the sessions that helped change her fortunes, meets a new band that are at MV for the first time and talks to the engineers and producers that make it all happen.
First broadcast on Radio 2 to mark the 75th anniversary of Maida Vale Studios and repeated to complement 6 Music Live.