Main content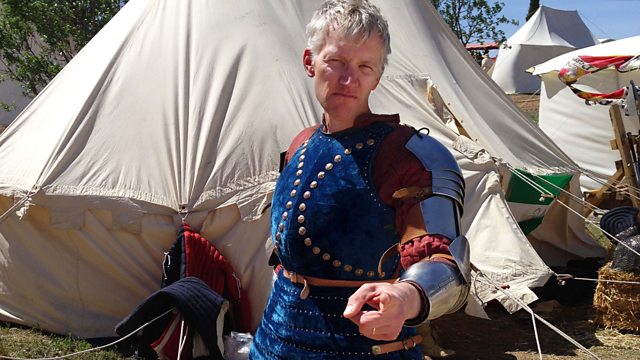 05/10/2010
Vanessa Collingridge investigates the French invasion that never was; why men became midwives; and a remarkable diary that sheds new light on the London blitz.
Vanessa Collingridge presents Radio 4's popular history programme in which listeners' questions and research help offer new insights into the past.
A new acquisition by the British Library appears to show plans for an invasion of England and its overseas territories by the French during, and after, the Seven Years War. Or does it? Vanessa asks whether these plans were ever likely to be put into action is this new manuscript evidence of eighteenth century French deception?
A diary found by a listener in Norwich tells us more about the activities of the River Emergency Service on the River Thames during the Second World War, in particular how it ferried in nurses and other emergency workers into London's Docklands during the Blitz.
Another diary that a listener came across in the Lincolnshire Archives, shines a light on the new, professional world of midwifery in the late eighteenth century. The diarist is a Matthew Flinders, one of the growing numbers of men who took over this traditionally female role in the 150 years up until the beginning of the twentieth century.
And, in Paris, Dr John Mullen needs listeners help in researching the British music hall during the First World War.
You can send us questions or an outline of your own research.
Contact:
Email: making.history@bbc.co.uk
Write to Making History. BBC Radio 4. PO Box 3096. Brighton BN1 1PL
Join the conversation on our Facebook page or find out more from the Radio 4 website at www.bbc.co.uk/radio4/makinghistory
Presenter: Vanessa Collingridge
Producer: Nick Patrick
A Pier Production for BBC Radio 4.