Main content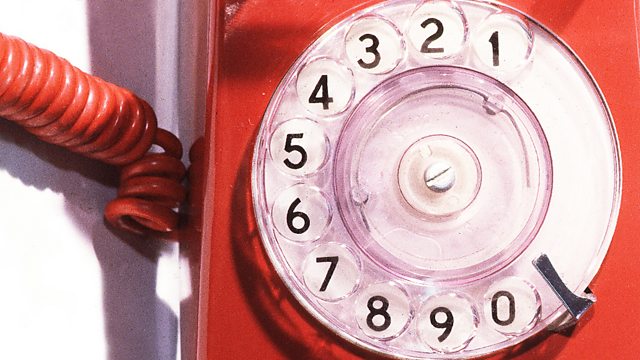 04/10/2010
As You and Yours celebrates its 40th Birthday, Julian Worricker looks at how the telephone has influenced the past four decades.
You and Yours is 40. To mark this special Birthday Julian Worricker presents the first in a series of special programmes.
The Telephone.
In 1970 your phone was supplied by the GPO and the big news was that all domestic users would soon be able to call the USA and Australia from the comfort of their own home. Four decades ago there were 6,000 telephone exchanges connecting calls across the UK, today there are none.
To celebrate the programme's 40th anniversary You and Yours explores the direction of a revolution which means phones are now mobile mini-computers and which has given rise to two modern pet hates - the call centre and the automated switchboard.
Last on
Chapters
Phones Past and Future

In the 1970s it was all landlines and phoneboxes. Today it's wireless technology and smartphones.

Duration: 13:15

Phones Across the Pond

The 1970s was a decade of big changes in our relationship with the telephone and the GPO struggled to keep up with demand. In America the system was run rather different.

Duration: 06:32

Phone boxes

The omnipresence of the mobile means payphones are slowly disappearing from our streets. But hundreds of communities around the country are giving those distinctive calboxes a new lease of life.

Duration: 06:15

Phone Etiquette

There comes a time in any technological revolution when some basic guidelines need to be laid down.

Duration: 03:52

Automated Switchboards

The automated switchboard - a must for any business that wants to be able to provide a 24-hour-a-day service to customers, but be honest, when was the last time you enjoyed being put 'on hold'.

Duration: 02:51

Call Centres

When you finally do get through to a real person – it may well be to someone who's based at a Call or Contact Centre as they now like to be called and they may be offshore.

Duration: 04:51

The Impact on Business

Businesses now face newer demands….people are getting used to not only making and receiving calls wherever they are, but they want to be able to get online too.

Duration: 04:21

Mobile Phone Saved My Life

A mobile literally saved Mark Corbett's life when he was on board a sinking ship 140 miles off the coast of Puerto Rico…a ship ironically called the Titanic.

Duration: 08:16

Broadcasts