Main content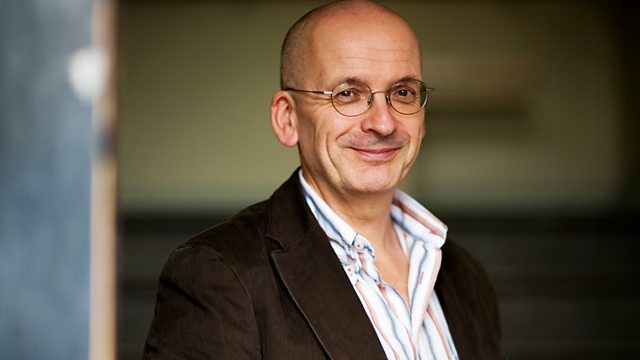 Roddy Doyle
Irish writer Roddy Doyle joins James Naughtie and readers to discuss his Booker Prize winning novel Paddy Clarke HA HA HA, which is written in the voice of a ten-year-old Dubliner.
James Naughtie and readers talk to the Irish writer Roddy Doyle about his Booker prize winning novel Paddy Clarke HA HA HA.
In the novel ten year old Paddy rampages through the streets of suburban Dublin with a pack of like-minded boys, playing cowboys and Indians, etching their names in wet concrete and lighting fires.
To get into the character of the boy Roddy took himself into his own childhood memories. He walked round Dublin and tried to remember how the City looked from a child's eye view, and he saw things he hadn't seen since he was ten, and realised that children don't discriminate in their outlook.
In the book Doyle captures the sensations and speech patterns of a ten year old without resorting to sentimentality. This is a book that reminds you of your own childhood, the fun things, the scary, and the incomprehensible.
It's a portrayal of ordinary family life - the father learning to drive is just one comic set piece; but there's also the brutality of the school playground and the unvarnished but slow realisation that Paddy's parents' marriage is falling apart.
Roddy Doyle wrote this book when he was still a teacher and his son was newly born. He finished longer passages during the Christmas and Easter holidays when he had more time; and wrote shorter sections when his son was napping.
Roddy Doyle is known for the sharp edged street humour in previous books such as the Commitments and the Snapper, and in the programme he shows he still has that trademark Dublin wit.
James Naughtie chairs the programme.
November's Bookclub choice : 'Thomas Hardy - Time Torn Man' by Claire Tomalin
Producer : Dymphna Flynn.
Last on
Broadcasts