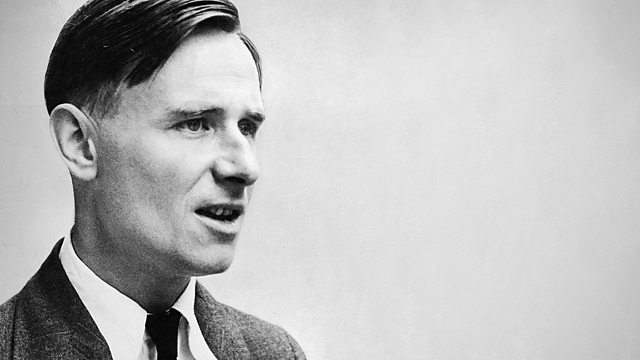 Isherwood's dramatic eyewitness account of Berlin in the early 30s, the book that inspired Cabaret.
Living in Berlin as a young man, Isherwood encountered a range of vibrant characters both ordinary and extraordinary whose daily lives reflect a city and its people at a very particular time in history. He observed at first hand how ordinary people, at every level of society, became sucked into the new era of Hitler and his kind.
Recorded on location in East Berlin, this new dramatisation by Tina Pepler has a documentary feel that vividly evokes the feel of the city and the lives of its inhabitants as the Nazi party slowly gains credence and ultimate power in the early 1930s.
Christopher Isherwood is played by UK up and coming leading man James Norton in his first radio, and the Berlin inhabitants by an ensemble of excellent German actors - Leslie Malton (award winning German/American actress), Nicola Schoessler, Matthias Horn, Tilmar Kuhn and exciting newcomers Julia Reznik and Andre Kaczmarczyk.
Isherwood arrives in Berlin, and takes lodgings with Fraulein Schroder, a once well off widow, now forced to take in a motley crew of lodgers. He's enthralled by Berlin's chaotic, hedonist nightlife and the rich variety of characters he meets: Jewish department store heiress Natalia Landauer, her cousin the serious and troubled Bernhard, fantastical night club singer Sally Bowles and the freeloading Otto Nowak. But as Christopher Isherwood grows to love the city and its people he cannot ignore the growing influence of the Nazi party even in his own carefree circles.
Cast:
Christopher Isherwood ..... James Norton
Natalia Landauer ..... Nicola Schoessler
Fraulein Schroder/Sally Bowles ..... Leslie Malton
Fraulein Mayr ..... Julia Reznik
Herr Landauer ..... Matthias Horn
Bernhard Landauer ..... Andre Kaczmarczyk
Otto Nowak ..... Tilmar Kuhn
Sound design: Eloise Whitmore
Pianist: Paulette Marla Schmidt
Producer/Director: Polly Thomas
A Somethin Else production for BBC Radio 4.
Last on
More episodes
Previous
You are at the first episode