Main content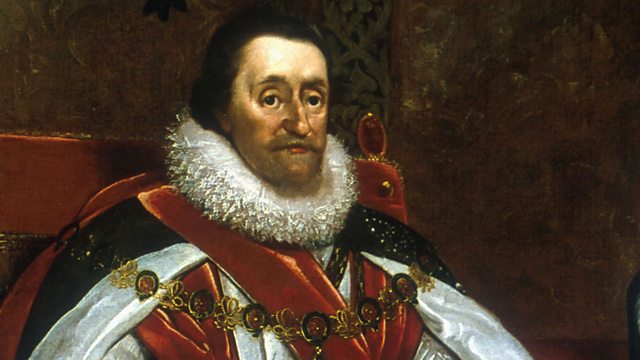 Historian Dr Fiona Watson discusses the bloody comeback of James I King of Scots after 18 years in captivity. He brought vengeance on his uncle's family after his brother's murder.
Historian and author, Dr Fiona Watson looks at bloody comeback of James I, King of Scots (1394-1437). It's not the greatest start to life when your elder brother gets murdered in a castle dungeon by your wicked uncle, who's muscling in on your sick father, but then it only gets worse for young Prince James. While being sent to safety in France aged 12, he was kidnapped by English pirates. The very next month, his father died and the young prisoner became King of Scots, spending 18 years in captivity. A vital part of this time was spent at the court of Henry V, the victor of Agincourt. It would influence the rest of James's life, giving him fresh (and if you were one of his nobles you might say 'worrying') ideas of what a monarch should be and how a country should be run. The return of the King to Scotland would not only bring bloody vengeance upon the family of his late uncle, the Duke of Albany, but a new and energetic style of kingship. However James had tendency to take things just a bit too far... Fiona introduces one of the most powerful and controversial kings of the medieval Stewart dynasty.
More episodes
Previous
You are at the first episode
Featured in...
Shakespeare - Union flag designs for the newly-united kingdoms of England and Scotland